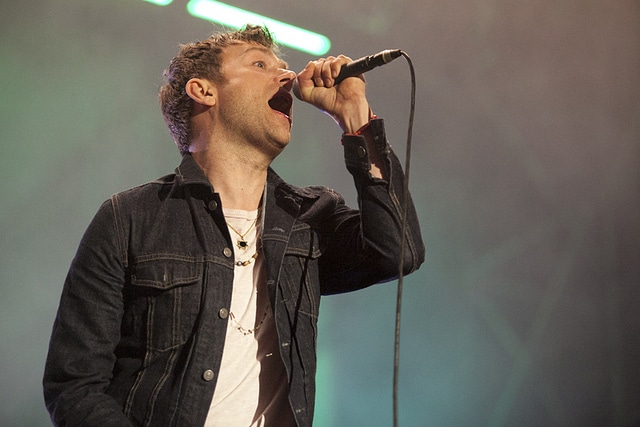 Blur have released a new trailer for their upcoming documentary, it follows on from the release of their new album earlier this year. The new documentary is titled New World Towers and it will be released on December 2nd.
The film will feature the band's performance at Hyde Park during the summer. It also focuses on the dynamic between the two main songwriters in Blur; Graham Coxon & Damon Albarn.
The documentary chronicles the band recording their first album together in 16 years. They recorded their new album between Hong Kong and London and in April they released The Magic Whip. 
'New World Tower' is the title track off the album and is the name of the new film. It is also the name of a building in Hong Kong, as the city itself features in the film as the location of concert footage that concludes the filming, and also as the opening to the album's story.
A press release for the documentary read "Featuring stunning live material with previously uncaptured songs alongside intimate moments following the band in the studio."
You can check out the trailer for the new film about Blur called New World Towers down below.
Photo Credit: scannerFM