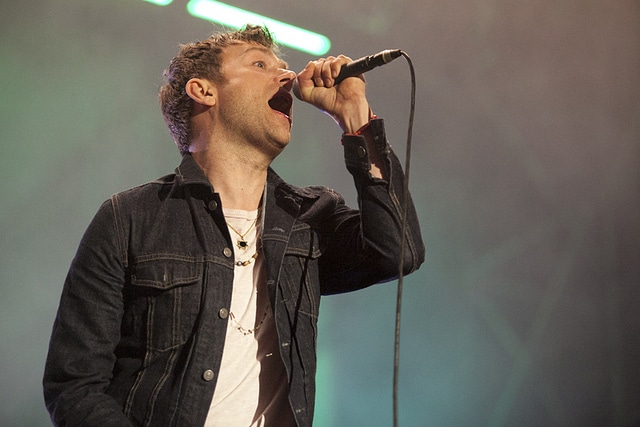 The members of Blur have recently spoken about what they get up to while they're on tour. They spoke about a game they play called The Punching Game which usually keeps them entertained.
In a recent interview with The Guardian, the band spoke about the game after they were asked about Jeremy Clarkson punching one of the producers of Top Gear. Blur Bassist Alex James spoke about the game saying "There was one tour in America that I had two black eyes,"
James elaborated on it saying "One from Graham and one from Dave. And Damon broke my nose once. But you know… there was never any question we would split up. We were tighter than ever."
"Dave used to play this game called the Punching Game," James continued. "We all took it in turns to punch each other. I remember playing it with the bass player from Dinosaur Jr… he was fucking massive. Taller than me. He lumped the shit out of everyone."
Blur drummer Dave Rowntree chimed in on the situation saying "Generally it wasn't too bad. You rarely fell off your chair from being punched in the head too hard, mainly because we were always too drunk." Later they revealed that the game emerged during a tour of the US during 1992.
Photo Credit: scannerFM