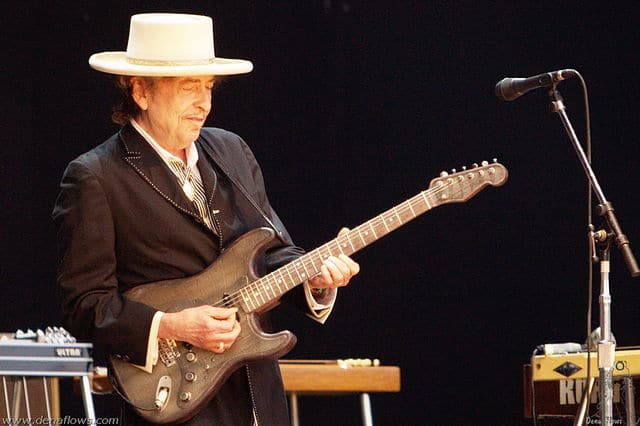 Bob Dylan has recently announced a new album and tour for this year. The album is called Fallen Angels and is said to be made up primarily of covers.
It is similar to his previous album Shadows in the Night which came out last year and featured jazz and pop standards made famous by Frank Sinatra. So far very little is known beyond the name of the album and what some of the material on the album might be.
According to Ultimate Classic Rock, the new LP is scheduled to drop on May 20th — just days before Dylan's 75th birthday — and will be made available via redemption code to most ticket buyers on the upcoming tour.
Bob Dylan recently announced that he will be going on the road this year with a 27-date tour of North America through June and July. He will be supported by Mavis Staples during the stint. Dylan will also tour Japan during April.
Speaking about the new album previously, sound engineer Al Schmitt spoke about how recording was going. He said "It's going along great," adding that "[Dylan] sounds great. His mood in the studio is fabulous. We're having a good time. We're like two old shoes together now, we're so comfortable with one another now."
Photo Credit: Dena Flows