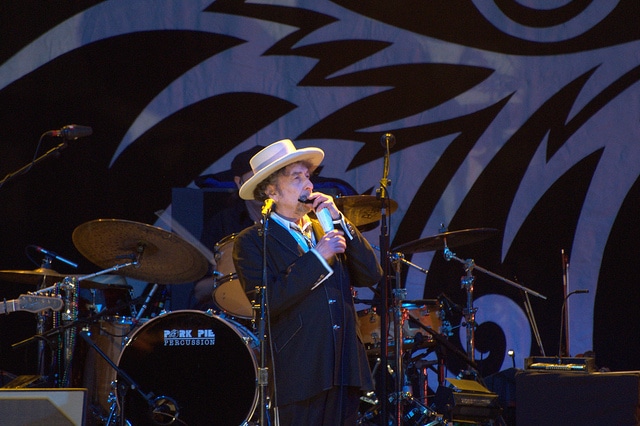 I'd imagine it has been a long time since Bob Dylan played a show with more people on the stage than in the audience.
You might have to travel back to his early Greenwich Village, coffee shop days, to find the last time he performed for an audience of just one spectator.
The singer-songwriter must have been feeling nostalgic for those sparse crowds, he has put on a concert for one person in Philadelphia's Academy of Music.
Bob didn't just perform for some randomer, it was for 'superfan' Fredrik Wikingsson, who sat excitedly alone in the venue's second row. Fredick said: "I felt like Christmas morning."
The gig was part of a new Swedish film series called 'Experiment Ensam (Experiment Alone)'. The idea behind the series is to show just one person experiencing an event, that would normally involve a large number of people, such as comedy clubs, concerts and karaoke nights.
Dylan, accompanied by his band, played covers of Buddy Holly's 'Heartbeat' as well as Fats Domino's 'Blueberry Hill' and Chuck Wills' 'It's Too Late (She's Gone)'.
Superfan Wikingsson said of the experience: "I was smiling so much it was like I was on ecstasy. My jaw hurt for hours afterwards because I couldn't stop smiling."
The singer is planning to release a new LP titled Shadows In The Night next year. It will be Dylan's 36th studio album and his first release since 2012's Tempest.