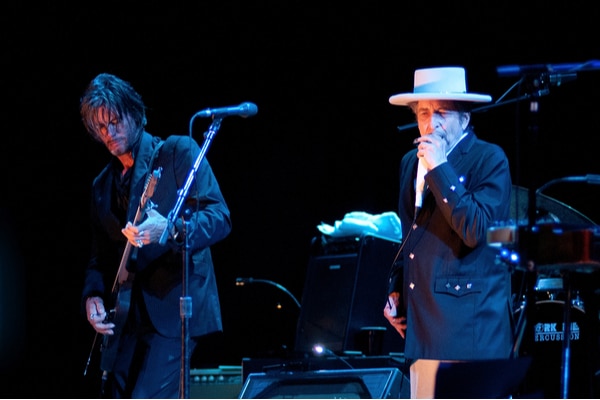 Bob Dylan will publish an essay collection on the songwriting skills of artists like Elvis Costello, Nina Simone, and Hank Williams.
The book, titled 'The Philosophy of Modern Song' won't be Dylan's first foray into essay writing. His "Chronicles: Volume One" was published nearly 20 years ago in 2004 and features 60 essays in which Dylan "analyses what he calls the trap of easy rhymes, breaks down how the addition of a single syllable can diminish a song, and even explains how bluegrass relates to heavy metal".
Dylan started writing 'Philosophy' in 2010, according to a press release.
In preparation for the new collection, publisher Simon & Schuster described Dylan's essays as "mysterious and mercurial, poignant and profound, and often laugh-out-loud funny. And while they are ostensibly about music, they are really meditations and reflections on the human condition".
Paired with nearly 150 "carefully curated photos as well as a series of dreamlike riffs", the collection "resembles an epic poem", said S&S.
In a recent statement, chief executive and president of S&S Jonathan Karp said: "The Philosophy of Modern Song could only have been written by Bob Dylan. His voice is unique, and his work conveys his deep appreciation and understanding of songs, the people who bring those songs to life, and what songs mean to all of us."
News of Dylan's new book comes seven years after the 80-year-old musician made history, winning the 2016 Nobel prize in literature for his songs.
In January, Dylan made the decision to sell his entire publishing catalogue to Universal Music, followed by the sale of his recorded catalogue to Sony Music Entertainment.
'The Philosophy of Modern Song' will be released on November 8, 2022, accompanied by an audiobook recorded by Dylan himself.