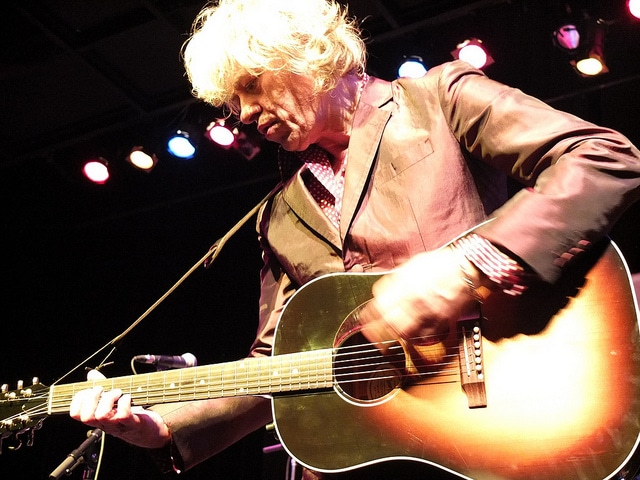 Bob Geldof may re-release 'Do They Know It's Christmas?' for a fourth time, to help with the Ebola crisis.
The original charity single raised funds to fight famine in Ethiopia, with two further charity versions appearing in 1989 and 2004.
The 1984 version featured the likes of George Michael, David Bowie, Bono, Duran Duran, Jody Watley and Boy George.
The Sun newspaper reports that the Irish singer is currently busy recruiting several different musicians for the project, which would be released to coincide with the 30th anniversary of the original track.
The motivation for the reissue is to stop the spreading outbreak of the current Ebola crisis in West Africa.
A close source told The Sun: "Bob started casually getting in touch with people earlier this month. A few big names were very surprised to see he had emailed them just asking if they would be interested in being part of a project."
"No one knows exactly what he has in mind. But naturally rumour is rife that he wants to commemorate the 30th anniversary of Band Aid."
Artists rumoured to be on the single include Adele, Bono, Coldplay, Ed Sheeran and Lily Allen.
"Bob feels very passionately about the current Ebola crisis, so it's likely this could be the cause he wants to help this time around."
Geldof has been outspoken about why he thinks the Ebola crisis in Sierra Leone, Liberia and Guinea has deepened.
In an interview with ITV last month, he said Europe and America "pay no interest in the poor".