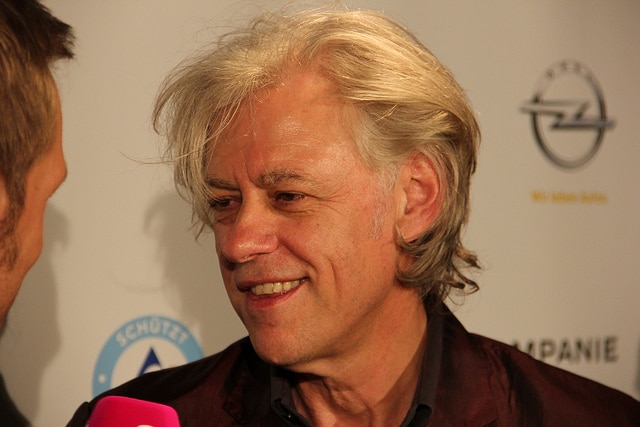 Bob Geldof has confirmed the first 'band' to be involved in the recording of a new version of 'Do They Know It's Christmas?' for Band Aid's 30th anniversary.
It's not a group that many Radio NOVA music fans will be excited about, the boy band One Direction are the first name to be revealed to be taking part in the charity single.
The Irish singer is currently busy recruiting several different musicians for the project, which would be released to coincide with the 30th anniversary of the original track. Rumoured artists include Alt-J, Florence and the Machine, Ben Howard and Adele.
A source told the Sun: "Sir Bob has gone all out to get the biggest names in pop for the fourth release of 'Do They Know It's Christmas?'. Harry, Louis, Zayn, Liam and Niall were among the first stars on the organisers' list and they jumped at the chance to get involved."
"As with previous Band Aid releases, there's likely to be a mix of credible and pop acts featuring on the recording."
The motivation for the reissue is to stop the spreading outbreak of the current Ebola crisis in West Africa.
A close source told The Sun: "Bob started casually getting in touch with people earlier this month. A few big names were very surprised to see he had emailed them just asking if they would be interested in being part of a project."
"No one knows exactly what he has in mind. But naturally rumour is rife that he wants to commemorate the 30th anniversary of Band Aid."
Other artists rumoured to be on the single include Bono, Coldplay, Ed Sheeran and Lily Allen.
The original charity single raised funds to fight famine in Ethiopia, with two further charity versions appearing in 1989 and 2004.
The 1984 version featured the likes of George Michael, David Bowie, Bono, Duran Duran, Jody Watley and Boy George.