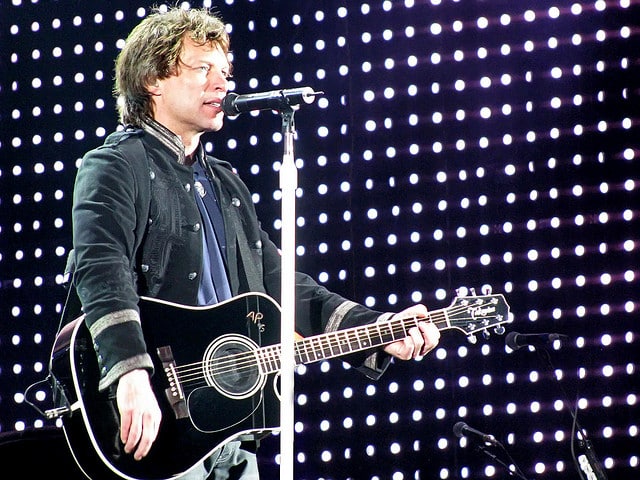 Only weeks before Bon Jovi were scheduled to play in Shanghai & Beijing, they have been banned from playing. It would have been the band's first time ever playing in China.
The ban is thought to have been imposed because Bon Jovi previously used imagery of the Dalai Lama during shows in Taiwan back in 2010. China has been known for being very strict with the type of media that they allow the public to consume.
The Financial Times' Beijing correspondent reported on the ban saying "The Communist party's Culture Ministry acted after discovering that Bon Jovi once included a picture of the Dalai Lama in a backdrop video during a concert in Taiwan in 2010."
The report continued describing how the band eventually meet up with the Dalai Lama "According to people familiar with the matter. That followed a band member's tweet about meeting the spiritual leader."
Jon Bon Jovi had recently recorded a Chinese song 'The Moon Represents My Heart' in honour of Valentine's Day in China, posting the video on YouTube back in August. You can check out that video down below.
Photo Credit: Matthew Fox