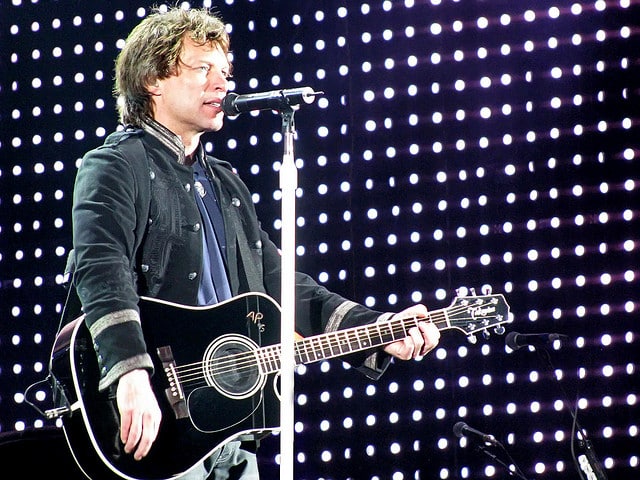 Bon Jovi have released a new lyric video for their song 'Saturday Night Gave Me Sunday Morning'. The song is off the band's new album which will be released later this year Burning Bridges.
The album will be released on August 21st via Mercury Records, and it is said to be an album for the fans. A statement from the band read "This is a fan record to accompany a 12-show international tour. It's the songs that weren't finished, that were finished, a couple of new ones like the one we released as a single."
Apparently it is only a taste of what's to come with the band saying "It's sort of a hint as to where we're going musically – but the new album, the real new album, will be early next year."
This yet untitled new album will be their first with no input from guitarist Richie Sambora, who left in 2013, to be replaced by Phil X. Bon Jovi will be touring Asia this Autumn, beginning in Jakarta, Indoneisa on Septmeber 11th and ending on October 3rd in Tel Aviv, Israel.
You can check out Bon Jovi's new lyric video down below.
Photo Credit: Matthew Fox