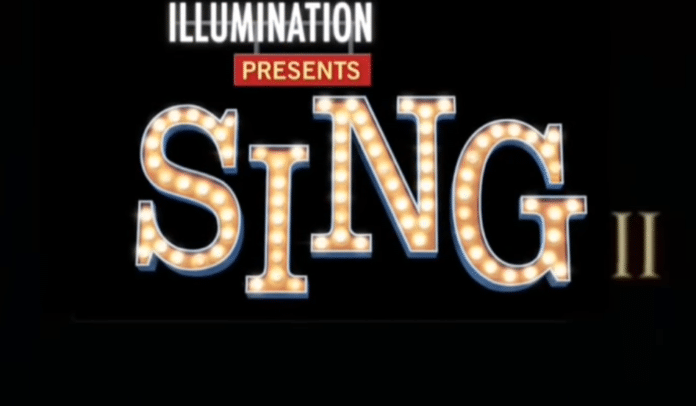 Bono, Halsey and Pharrell Williams have been added to the cast for the upcoming movie Sing 2. This impressive cast already includes returning characters, Mathew McConaughey, Scarlett Johansson, Reese Wotherspoon and Nick Kroll. Very exciting!
In the movie, Bono will play a lion callled Clay Calloway, a rock star who had left the music industry following his wife's death. The other singers are begging him to come out of retirement so they can impress mogul Jimmy Crystal. Irish actor, Bobby Cannavale plays the character of Crystal.
This film will see Bono appearing as a voice actor for the first time. His previous roles include The Beatles Musical: Across The Universe. He also appeared in a few episodes of Entourage. 
Halsey plays Crystal's daughter Porsche who is "as entitled as she is talented" in the movie. Pharrell Williams plays Alfonso. Alfonso is a friendly elephant who owns an ice cream truck. He becomes the first crush of fellow elephant Meena, who is played by Tori Kelly. See here. 
It is another chance for Bono and Halsey to work together. More information here.
Pharrell Williams had previously worked with Illumination to produce Grammy award winning song Happy for the second Dispicacable Me movie. They will team up once again for Sing 2
Other cast members include Chelsea Peretti and Eric Andre.
Peretti is to play Jimmy Crystal's talent scout and assistant. Andre is to play a yak.
The movie will be directed by Garth Jennings.
Sing 2 will also be produced by Illumination CEO Chris Meledandri and Janet Healey.
The Movie's Themes:
CEO Meledandri gave a statement explaining what Sing 2's producers wanted the audience to take away from watching the picture.
"The film is a musical celebration of the unrelenting pursuit of one's dreams".  He added, "At its core the movie speaks to the power of optimism and belief".  
Sing 2 is due to be released on 22 December 2021.