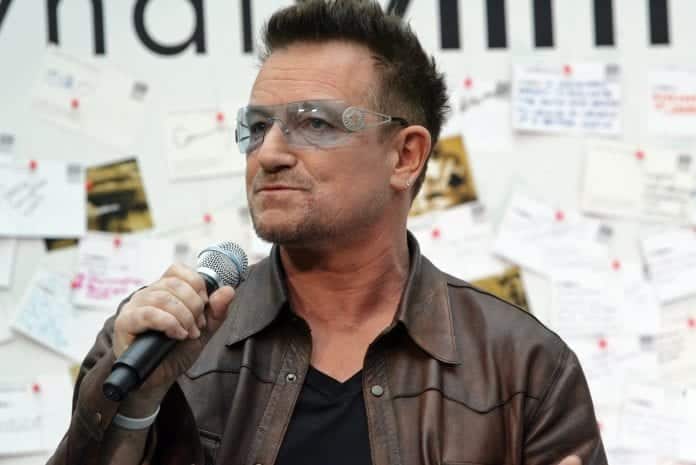 Bono has written a eulogy for the late David Bowie in Rolling Stone magazine. Bono called him "my idea of a rock star," in the piece.
The first time he saw him was on Top of the Pops in 1972 and he said "He was so vivid. So luminous. So fluorescent. We had one of the first color TVs on our street, and David Bowie was the reason to have a color TV."
Bono also spoke about his relationship with Bowie and how he was a close friend "I'd like to consider myself David's friend, but I'm more of a fan. He came and visited us when we were mixing Achtung Baby — and, of course, he had introduced us to Berlin and to Hansa Studios."
He also spoke about when Bowie went to see his play Spider-Man: Turn Off the Dark, which Bono produced with The Edge. "He sent me the reasons he didn't like it. And everything he said was really helpful, because it was in the early days of the show," he said.
He finished with a beautiful description of what made Bowie's music so special "Bowie's musical landscape affected you in a way that is completely different from all the other music around it. You have to close your eyes, imagine you don't speak English and just feel the songs."
Photo Credit: World Bank Photo Collection