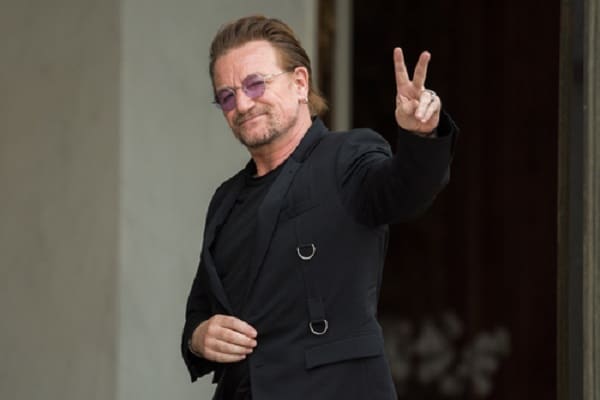 Last year the Irish Sun said Bono had plans to write a book, after landing a €6.5 million deal from publishers for his autobiography. The memoir will cover his early life and meeting his fellow bandmembers in Mount Temple secondary school.
In an interview with The Times, former U2 manager Paul McGuinness revealed he helped with negotiations a few years ago. McGuinness also states it was actually due to finish in 2019 but the singer has yet to complete his memoirs. This is causing a delay in publication.
The singer/songwriter is penning the book himself. Without the help of a ghost-writer, fans will love hearing the 60 year-old's story in his own words.
The New York office of Penguin Random House will publish the autobiography. They will release the book in a number of languages, including Spanish and Catalan in Spain. Their various international divisions will release the book around the world.
The singer is expected to also write about the near-death health scare he had during the recording of Songs of Experience in 2016. Such details have never been fully disclosed.
Bono will be the first member of the band to release a book. The band has previously released U2 by U2 with their friend Neil McCormick, telling the story of the rock group.
A book of interviews has also been published by French author and radio presenter, Michka Assayas. Bono on Bono has been conducted with the rock star over several years.
McGuinness has also been approached to write a book but the now executive producer of  Sky Atlantic's Riviera declined. He told The Times that the relationship between himself and the band was very intimate and private.
"I certainly don't have one in the works. I don't plan to, but I can change my mind. And I'll be very interested to see Bono's."
There is no release date for the book, but it will certainly be a popular read when it finally arrives.