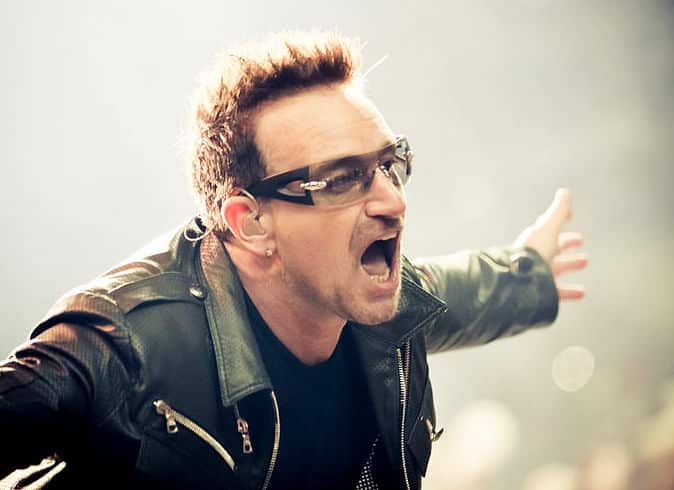 In an interview with BBC's Zane Lowe, Bono discusses U2's brand new album and claims that the band may be on the "verge of irrelevance".
When asked whether it was difficult to stay relevant, Bono responded: "We're on the verge of irrelevance. You have to make stuff relevant to you and where you're at, make an honest account of what you're going through. If that's relevant to other people, great, but we don't know".
Bono also spoke about the upcoming, as of yet untitled album saying, "We went back to why we wanted to be in a band in the first place. We were listening to the Ramones and Kraftwerk – you can hear both on 'Invisible'. It opened up a whole valve for me writing, it was like a damburst of sorts."
Bono confirmed that the new record is still being worked on and would be finished in two months. Talking about the band's return to the stage, he expressed a desire to "play indoors".
"We love those big outdoors shows – we've had some of the best nights of our lives [playing those]. For this album, we're going to start indoors. We'd like to play the O2 [arena]. Sometimes it's nice to play intimate things like that."
You can see the band perform the song on the recent Superbowl commercial here. 
Stay with Nova news to keep up to date on all the latest on this, and all things music.
Nova, seriously addictive!