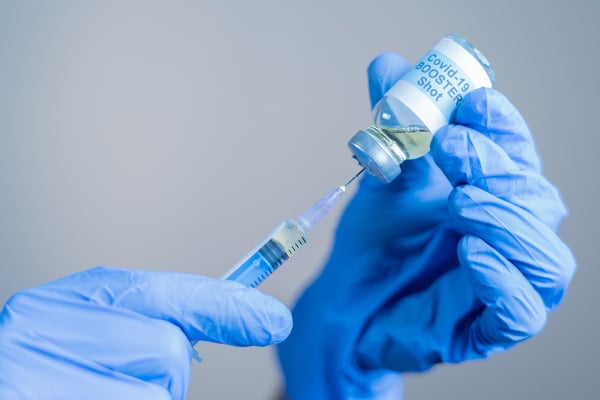 Following earlier calls, ore than 800,000 people aged between 60 and 80 will begin to receive booster vaccines from the HSE next month. It is expected that 60 to 70-year-olds are likely to receive the booster in vaccination centres around the country, while over 70s will likely visit their local GP.
It has been reported that some people in this age cohort will need to wait for their booster, as 6 months must pass since receiving their second dose. So far, more than 100,000 boosters have been administered to people over 80, those living in residential care aged over 65, and those who may be immunocompromised.
The Irish Times report that the finer details of the booster rollout are currently being thought up by officials, following Tuesday's approval from the Cabinet. It has been reported that officials also believe supplies will not be an issue, with two million doses of the Pfizer vaccine in stock.
According to the HSE, plans to administer nursing home residents, and other residential centres, will get underway next week. The Health Safety Executive believes it will take roughly 10 days for the latest Government decision on boosters to become fully operational. According to The Irish Times, "more than 182,000 people are aged 80 and over, and 345,000 are in the 70-79 age group. A further 479,000 people are aged between 60 and 69".
A decision on a booster jab for healthcare workers has yet to be made by the National Immunisation Advisory Committee (NIAC). On Tuesday, the Taoiseach reported that NIAC is keeping the issue under review, although it is considered an urgent matter by the Government.
According to reports, significant impatience lies amongst some Ministers and senior officials with NIAC's pace of work. When speaking to the Dáil, Mr Matin said he would like to see healthcare workers receiving boosters, taking "expert advice of NIAC".