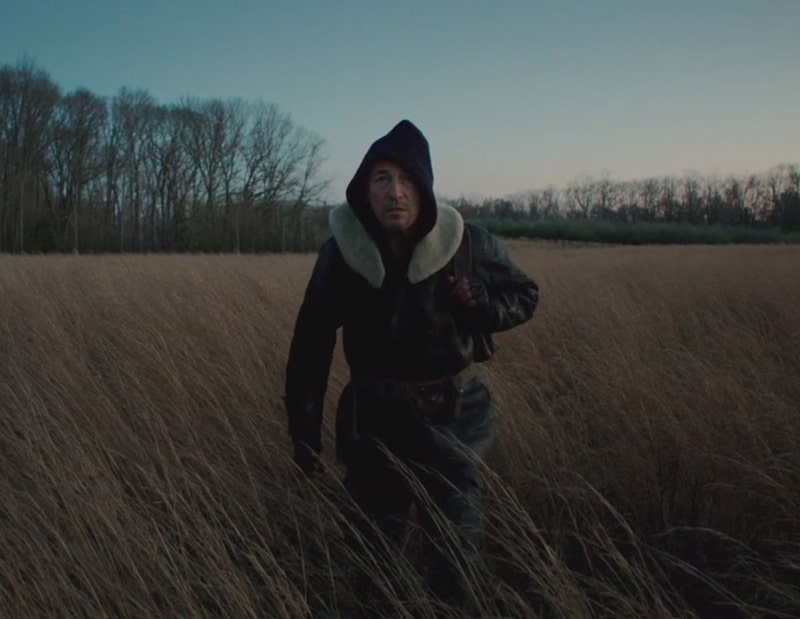 Relax, Bruce isn't filming a diet coke advert, Springsteen has a new short film.
The New Jersey rocker directs and stars in a new ten minute film for the track 'Hunter Of Invisible Game', taken from his last LP High Hopes.
The film has a very Cormac McCarthy 'The Road' wilderness setting. The post-apocalyptic video features he 64-year-old topless, washing in a river stream. Let it also be mentioned that, Springsteen can easily compete with Iggy Pop, for a washboard abs competition.
He discussed the ideas in the video with Rolling stones magazine:
"The idea of these travellers in the wasteland, and what's the guy trying to do? He's trying to hold onto their humanness, their humanity in all of this ruin, that was the idea. That's who this guy is, the guy who is hunting out remnants of what makes the spirit. It was one of those songs that came together a certain way and I didn't think much about it when I wrote it. I put it away. Now it's probably one of my favourite things on the record."
The short film was made with Thom Zimmy, who previously worked with the Boss on the 2005 documentary, 'Wings for Wheels: The Making of 'Born to Run', as well as the 2011 documentary, 'The Promise: The Making of Darkness on the Edge of Town'. The 2011 film shows never-before-seen footage of Springsteen and The E Street Band from 1976-1978.
Writing on his website, Springsteen said:
"The past two plus years and nearly 170 shows have been a life changer. Thanks to you, we have dwelled deep within the transformative power of rock 'n' roll. You've helped us bring a new and revitalized E St. Band into being. We take this break with a sense of joy, renewed purpose and filled with the spirit to bring you our best in the future. We've still got a few surprises for you.

For a long part of the year, Thom Zimny and I have been talking about shooting a short film for 'Hunter Of Invisible Game'. We've finally got the job done, and we think it's one of our best. And to all of you out there in E St. Nation, we hope you enjoy! See ya up the road."
High Hopes was Springsteen's 18th studio album and was released at the beginning of this year. The LP was comprised of a mixture of out-takes, covers and reworked old songs taken from his extensive back catalogue. His latest release was in April 2014, Springsteen celebrated Record Store Day with the release of a 12-inch vinyl EP American Beauty, which contained four additional new tracks.
For extensive behind the scenes photos of the short film visit http://brucespringsteen.net/