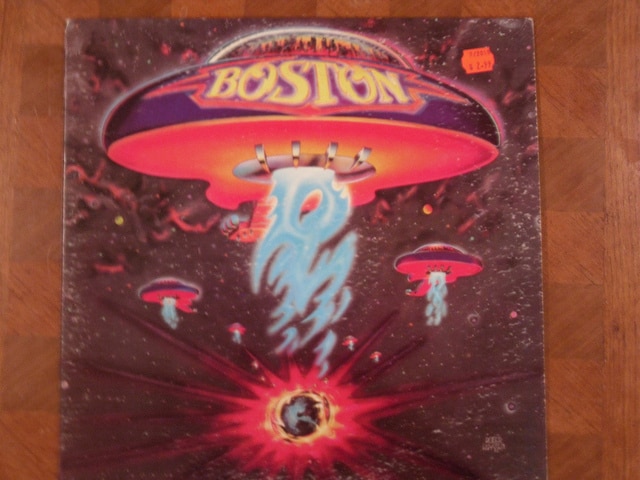 Boston is the debut studio album by Boston and it was released on August 25th 1976. The album is seen as shifting the focus of classic rock to having more emphasis on melody and hooks.
Boston is one of the best-selling albums of all time, and deservedly so. Because of the rise of disco and punk, FM rock radio seemed all but dead until the rise of acts like Boston,Tom Petty and Bruce Springsteen. Nearly every song on Boston's debut album could still be heard on classic rock radio decades later due to the strong vocals of Brad Delp and unique guitar sound of Tom Scholz.
Scholz who wrote most of the songs, was a studio wizard and used self-designed equipment such as 12-track recording devices to come up with an anthemic "arena rock" sound before the term was even coined. The sound was hard rock, but the layered melodies and harmonics reveal the work of a master craftsman.
While much has been written about the sound of the album, the lyrics are often overlooked. There are songs about their rise from a bar band 'Rock and Roll Band' as well as fond remembrances of summers gone by 'More Than a Feeling'. Boston is essential for any fan of classic rock, and the album marks the re-emergence of the genre in the 1970s.
Tracklist:
1. More Than A Feeling
2. Peace Of Mind
3. Foreplay/Longtime
4. Rock & Roll Band
5. Smokin'
6. Hitch A Ride
7. Something About You
8. Let Me Take You Home Tonight
Photo Credit: pculter