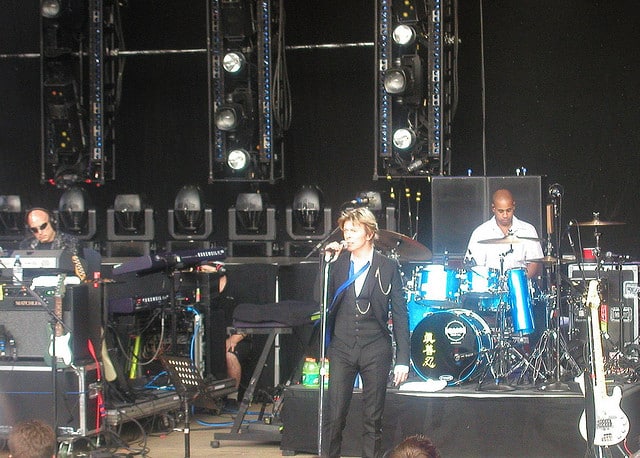 David Bowie has recently announced that he will be writing new tracks for his upcoming musical Lazarus. The musical is said to be based on the 1976 film The Man Who Fell To Earth.
Bowie was the main character in the film, playing an alcoholic alien called Thomas Newton. The stage show was co-written with Irish playwright Enda Walsh and is to be directed by Belgian director Ivo Van Hove.
It has also been reported that the lead in the new play is to be played by Michael C.Hall from the hit TV show Dexter. It was also previously confirmed that the show would feature new Bowie songs as well as updated version of older songs. Director van Hove said that the new material "sound like classics".
Van Hove also talked about the range of the new music in the show "Some of the songs sound as if you have heard them forever – like classics… There are romantic songs, there are songs about violence and the ugly world surrounding us. That's what these new songs are about."
It was later confirmed by the director, that Bowie himself wouldn't appear on stage and is just producing the show. Van Hove described his decision to stay away from the stage saying "I don't think that is the thing he likes most in his life".
Photo Credit: Mark Jeremy