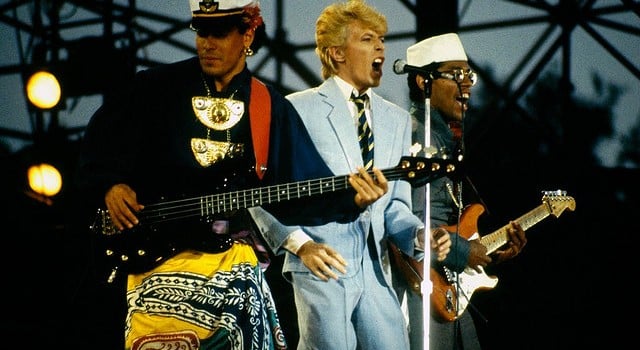 David Bowie's final album, "Blackstar" is on course to be the artist's first ever US number one album.
Last weekend saw a huge upsurge in sales figures for the record. Bowie passed away on January 10th just two days after the release of the album and his 69th birthday. The musical icon passed away from what has been described as a "courageous 18 month battle with cancer".
"Blackstar will go head to head with Adele's "25" for this weeks Number One position. "25" has held the number one spot for the previous consecutive seven weeks. Bowie's previous best album chart position came from 2013's release "The Next Day" which reached number two in the US.
Streams of Bowie's work have also skyrocketed since his death. According to Spotify global figures for streams of the Starman's music increased overall by 2,822%. The most popular track was "Heroes" which saw an increase of 3,630%.  Prior to his death "Under Pressure" and "Space Odyssey" were in his top five most popular streams but have since been replaced by new songs "Lazarus" and album title track "Blackstar".
It has also been reported by the Los Angeles Times that unreleased songs from the "Blackstar" recording sessions may be released posthumously. In an article published before Bowie's death music critic Sasha Frere-Jones wrote, ""There are five more songs from these sessions that have yet to be released. So look forward to next Christmas and hope for a deluxe edition".
Most streamed Bowie songs since death: 
1. Heroes – 3,630% increase – 21, 407,517 streams
2. Let's Dance – 3,942% increase – 18,609,054 streams
3. Blackstar – 1,120% increase – 30,359,072 streams
4. Lazarus – 1,084% increase – 882,412 streams
5. Life On Mars – 4,238% increase – 310,312 streams
Photo credit: luna715