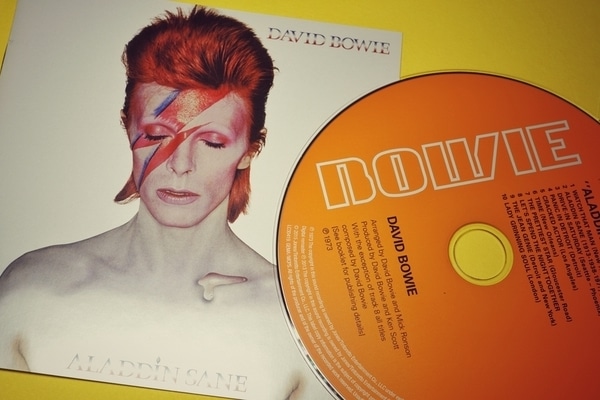 David Bowie's son, Duncan Jones, took to Twitter to criticise Russia Today for quoting his father's lyrics.
The Kremlin backed Russian news channel tweeted a link to a story about how Russia's invasion of Ukraine might affect American and Russian collaborations in the space programme.
Russia Today captioned the tweet with a quote from David Bowie's Space Oddity – "Ground control to Major Tom."
The tweet was brought to the attention of Bowie's son, Duncan Jones, the filmmaker behind such movies as Moon, Source Code and Warcraft.
Jones replied to the tweet and suggested another of his father's songs might be more appropriate, quoting lyrics from Heroes.
"Wrong song," Jones wrote, with a Ukrainian flag flanked by two heart emojis.
Jones attached an image with the following lyrics from Heroes:
I, I can remember (I remember)
Standing, by the wall (by the wall)
And the guns, shot above our heads (over our heads)
And we kissed, as though nothing could fall (nothing could fall)
And the shame, was on the other side
Oh we can beat them, for ever and ever
Then we could be Heroes, just for one day.
Wrong song. ❤️🇺🇦❤️ https://t.co/Hxk67hWqEr pic.twitter.com/xiY122E9CW

— Duncan Jones (@ManMadeMoon) February 25, 2022
In the late 1980s, Heroes became an anthem for the collapse of the Soviet Union. In the summer of 1987 Bowie performed the song in West Berlin, an event that was considered a catalyst for the eventual fall of the Berlin wall. Thousands of East Germans had gathered by the wall to listen to the concert from their side.
"We send our wishes to all our friends who are on the other side of the wall," Bowie declared before launching into Heroes, provoking loud cheers from the East side of Berlin.
Upon his death in 2016, Bowie was thanked by the German government for his role in inspiring the reunification movement.
"Goodbye David Bowie," Germany's Foreign Office wrote on Twitter at the time. "You are now among heroes. Thank you for helping to bring down the wall."
Good-bye, David Bowie. You are now among #Heroes. Thank you for helping to bring down the #wall. https://t.co/soaOUWiyVl #RIPDavidBowie

— GermanForeignOffice (@GermanyDiplo) January 11, 2016
It seems Jones believes his father's song may play a similar role in defeating Russia.
Bowie's former producer Tony Visconti recently criticised music streaming service Spotify for its treatment of artists.
"Spotify is disgusting, the money they make out of [artists]," he said. "If you had 12 million streams, you could barely afford lunch for two people. It's ridiculous, I don't know why it's allowed. Spotify does nothing to support the culture of music."
Unlike many others however, Visconti refused to criticise Spotify for hosting the controversial Joe Rogan Experience podcast.
"You can't start banning people because they have a different political view than you, and I think the truth comes out anyway," he said. "Once you start banning people and censoring them…it's not free. You have to give people equal time and let others decide what's the truth."