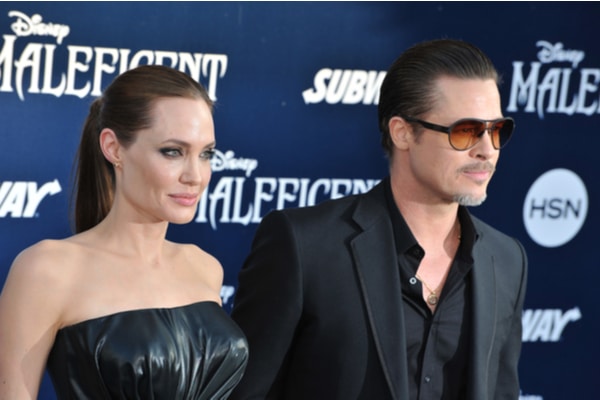 Brad Pitt is to sue his ex wife Angelina Jolie for selling her stake in a vineyard to a Russian oligarch.
The former couple had purchased a controlling interest in Chateau Miravel SA 2008. This had consisted of a home and a vineyard. The former couple tied the knot at the venue in 2014, before divorcing in 2019.
The legal documents state that Pitt bought 60% of the purchase price, with Jolie buying the remaining 40%.
Pitt has since filed a lawsuit. This states that they both agreed to never sell their respective interests in the vineyard without the other's consent.
Lawyers working on Pitt's behalf have also stated that this vineyard had become the actor's "passion". They also added that the place had become a "multimillion-dollar international success story" under his stewardship.
The legal documents state, "The vineyard became Pitt's passion – and a profitable one, as Miraval, under Pitt's stewardship, has grown into a multimillion-dollar international success story and one of the world's most highly regarded producers of rose wine". 
Lawyers also claim that while the vineyard continues to profit and "though she benefited from Miraval's success, Jolie had no involvement in these efforts".
Pitt's legal team have asked for a trial by jury.
"undermine Pitt's investment"
The lawsuit has claimed that Angelina Jolie sold her stake to a Russian oligarch Yuri Shefler, without Pitt's knowlege. Shefler controls a spirts manfacturer based in Luxembourg.
This lawsuit stated, "She sold her interest with the knowledge and intention that Shefler and his affiliates would seek to control the business to which Pitt had devoted himself and to undermine Pitt's investment in Miraval".
The laswuit also claimes that Jolie's decision to sell her share of the vineyard intended to cause "gratuitous harm" to Pitt.
They went on to claim that Pitt had "poured money and sweat equity into the wine business". 
Anglina Jolie had claimed that she had informed Pitt of her decision to sell her share of the vineyard in January 2021. She claimed that she had reached "painful decision, with a heavy heart".
Jolie had filed for divorce in 2016.
Last December, it emerged that Brad Pitt was to reopen his French recording studio. More on this here.