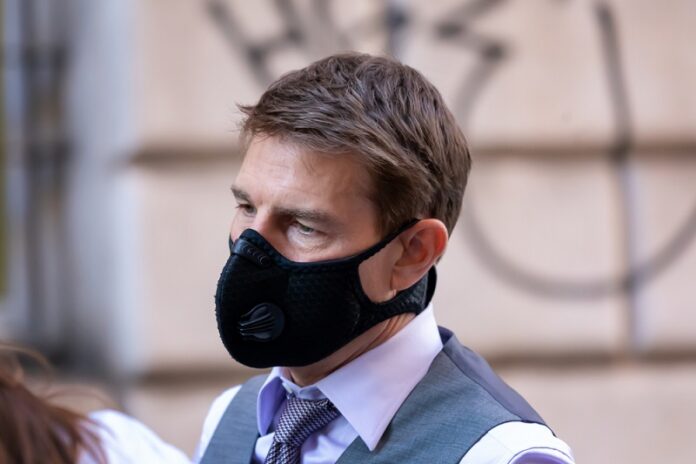 Hollywood actor Tom Cruise embarked on another rant whilst filming for the latest Mission Impossible film. An element of deja vu is in the air.
Last December, five crew members reportedly quit after tensions built. This came after Cruise reportedly scolded several staff members for breaking rules regarding social distancing.
In leaked audio footage, Cruise can be heard shouting, "If I see you doing it again, you're f**king gone".
"And you, don't you ever f**king do it again. We are not shutting this f**king movie down". You can read more about that story here.  
"A fuss made over a tree"
Now it has been reported that Cruise went into an almighty strop about some overhanging branches that were blowing around whilst filming in a windy field in North Yorkshire.
According to reports, Cruise grew frustrated with the shrubbery as he tried to compose himself between scenes.
"There isn't much Tom can't put up with", a source said. "So imagine how baffled everyone was when there was such a fuss made over a tree".
They also added, "The branches hanging over were knocking on the roof of the trailer which Tom and some of the other cast had been using". 
"Apparently the noise was becoming beyond irritating and they couldn't stand it any longer. Two local lads were called out to sort out the problem and cut down the offending branches". 
They also revealed that it was not just trees that were annoying Cruise whilst filming in Yorkshire.
They said, "But along with the trees, the sets in Yorkshire started to get a bit busy — with fans flocking to try to get a glimpse of Tom and co-star Hayley Atwell".
"At one point two nearby paramedics stopped to get a photograph and were hauled over hot coals by security. They were made to delete their snaps before being sent on their way".
The "quirks" of Tom Cruise
The source did say that the crew are used to Tom Cruise's "quirks" and they were also full of praise for the Oscar nominated actor.
"Tom is the definition of professional when it comes to making his films and most people are used to his quirks, and really admire his determination".
Having been intially planned to be released in November of this year, it has now been pushed back to May 2022, which is 9 months later than initially planned.