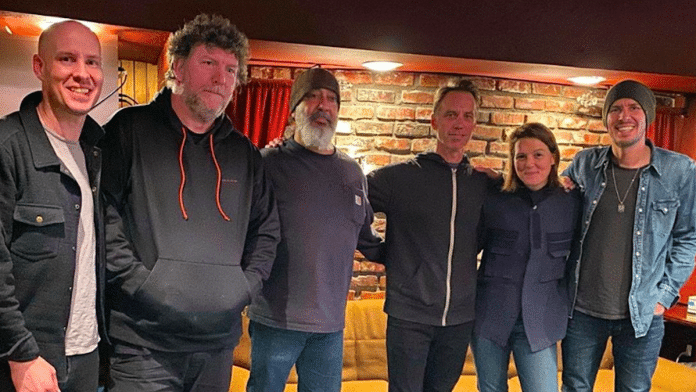 For this year's Record Store Day, the surviving members of Soundgarden have teamed with Seattle singer Brandi Carlile to record new versions of "Black Hole Sun" and "Searching With My Good Eye Closed."
The tribute to late Soundgarden vocalist Chris Cornell will be released as a 12-inch on September 26th, part of a socaily distant three-day Record Store Day, with releases being staggered over the 3 days, of course the CV 19 pandemic scrapped the regular April event this year.
Carlile wrote about the recording of her early demos with her band, saying, "Soundgarden were just gods to us back then. Total pioneers and unreachable to us in every way. We went about making our demos and cleaning the studio when we couldn't afford the bill, never knowing that in November of 2019 we would go back to London Bridge (Studios)and RECORD TWO SONGS WITH THEM!!"
Carlile posted a video of Kim Thayil absolutely shredding through a guitar solo. Check that out below, and take a look at the complete breakdown of Record Store Day releases at the RSD website.
https://www.instagram.com/p/B5TTN1RBqmd/?utm_source=ig_embed&utm_campaign=loading