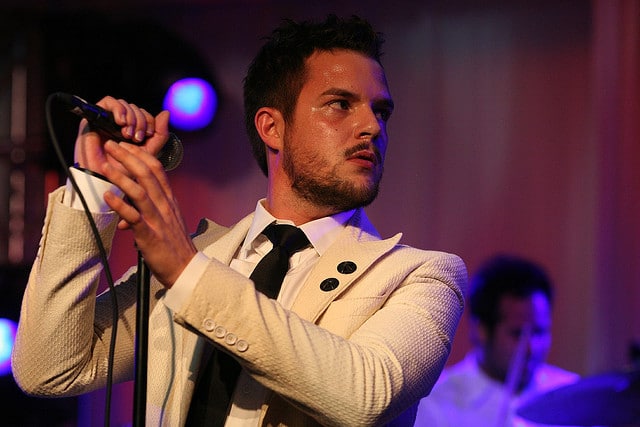 Brandon Flowers has admitted that he has collected his facial hair shavings in a bag for the past seven years.
During a recent interview with the UK Independent, Flowers revealed his strange habit of collecting his facial hair in a Ziploc bag. The Killers frontman has said that the habit "has become a ritual".
"I have a Ziploc bag full of hair. I'll grow five or six days growth, make sure that the sink is dry, use an electric razor, catch it in the sink and then I'm able to just scoop it into the bag!" Flowers told the newspaper.
The ritual began after he shaved off his beard during The Killers Sam's Town tour in 2008. "It's a lot of hair!" Flowers continued. "But it's compacted. And it doesn't smell. It's all black but about half way up you start to see some greys. I don't know what to do with it yet. It means something."
Recently Flowers stated that The Killers hit 'Mr. Brightside' wouldn't be a hit today in the current music system. Flowers is due to kick off his European tour right here in Dublin next week with a sold-out show in the Olympia on May 19th.
Photo Cred: Thomas Hawk