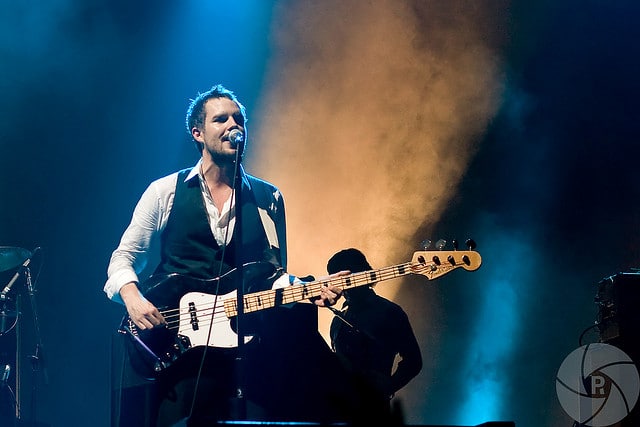 The Killers frontman has said that his new solo record is what the band should have done for the second album instead of 'Sam's Town'.
Brandon Flowers is currently touring with his second solo album 'The Desired Effect'. Speaking to the BBC, Flowers said "Right when I started doing interviews, I realised I'd made The Killers' second record," He went on to say "I mean, I made what we were supposed to do on our second album, but we never gave anybody that pleasure. We threw everyone a little bit with Sam's Town."
He discussed the new poppy edge The Killers took in 2006 for their second LP and how he feels about the band now he has a thrilling solo career "Sometimes you want to be more macho and you want the word 'rock' next to your name. But I'm not ashamed of it or anything. I love pop music." He added "I'm the singer in The Killers. That's what I am. That's a big part of my identity. And I do wish that we were all here. That's the dream – a band of brothers going out to take on the world."
Last night (May 19th), Flowers played to a sold out gig here at The Olympia and he continues his highly anticipated tour this week with shows in London, Manchester, Leeds, Birmingham and Edinburgh.
Photo Cred: Phil Romans