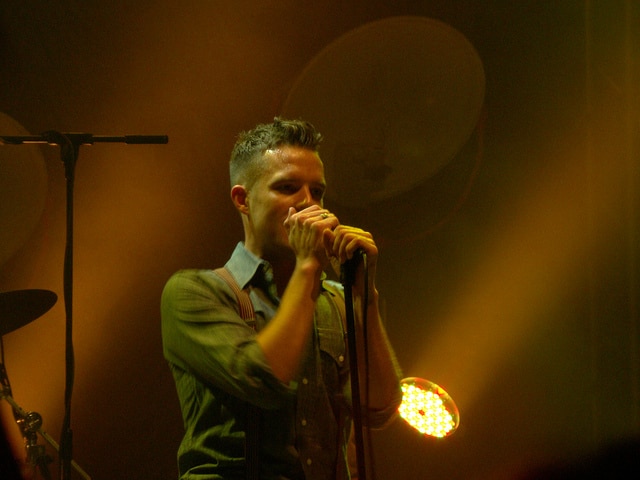 The Killers' frontman Brandon Flowers is looking to expand his horizons on his upcoming solo album, claiming that the new record is "definitely going to be different".
The singer says he might have become "a little bit" complacent, and is looking to head in a new direction from his previous solo LP Flamingo released in 2010.
He is working with record producer Ariel Rechtshaid on his second solo record, due out next year. "He's taking me out of my comfort zone," Flowers said.
The frontman has kept up a steady pace of putting out material since the Killer's first record Hot Fuss. In an interview with NME, the Killers singer confirmed rumours he was working on new material, "The record's not done yet, but I'm excited about it… I'm liking it."
"It's nice to steer the ship and that's what you'd think I'd do on my own album, but I'm letting Ariel take over every now and then. That's led to some really exciting things and sounds I would never have used. As I've gotten older I'm much more open to that – I'm much more open to peoples' strengths and really trying to utilise them – and that's where Ariel comes into the picture."
"He's really knowledgeable about every genre; it's pretty incredible what he's able to reference and pull out. It's definitely going to be different, but I'm still in the thick of it, hammering away."
The Killers have also released a new Christmas song featuring Jimmy Kimmel and a singing piece of coal named Joel. 'Joel, The Lump Of Coal' continues on the band's tradition of recording a single for the festive season.