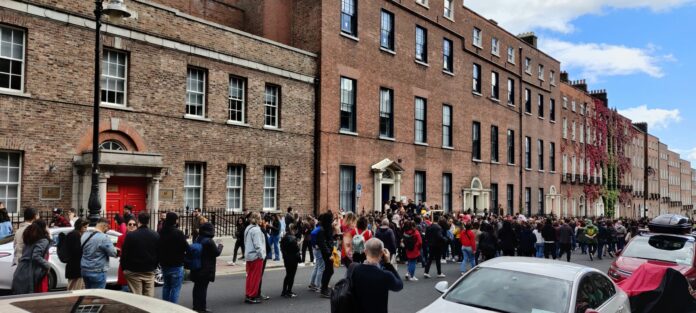 1000s of Brazilians based in Ireland have a chance to vote in Brazil's general election today.
Brazil has over 156 million voters. The residents of the country will vote for Governor, Senator, and Federal Deputies. Those living abroad can only vote for the president.
The race is between current President Jair Messias Bolsonaro, a controversial right-wing politician who is up for re-election, and a field of opposition candidates.
Radio NOVA news spoke to Daniel Pereira, a Brazilian man who has been living in Dublin for the past 13 years. He outlined some of the issues that are bringing Brazilians to the polls:
"Over the last four years, we have had legalisation of arms and drugs. We have attacks on social values and LQBTQ. We have devastation of the Amazon. During the pandemic, large numbers of people died because of no action from this government. I am voting today to exercise my democratic right."
Voting is taking place today at the Erin School of English on North Great George's Street. Leftist Luiz Inacio Lula da Silva is favoured to beat incumbent Jair Bolsonaro.