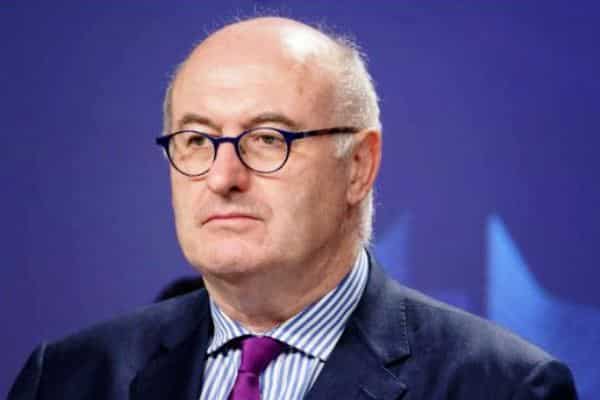 Phil Hogan from Kilkenny is set to be the new EU Trade negotiator.
The former EU Agriculture Commissioner takes on the role as the EU enters a difficult phase to deal with the British exit from the European Union.
Commissioner Hogan was Minister for the Environment here from 2011 to 2014.
Details of his appointment were made in Brussels this morning by EU President-designate Ursula Von Der Leyen who described Phil Hogan as a tough negotiator.
Take a listen ….
Big Phil issued a statement in the wake of his nomination today:
"I am very pleased to have been nominated by President-elect von der Leyen to the position as Commissioner-designate for Trade in the next European Commission.
This is undoubtedly one of the most important economic portfolios in the College of Commissioners and the appointment comes at a very important time for the European Union and for Ireland.
Ireland is a small, open, export-orientated economy, which has been a very significant beneficiary of EU trade policy and the growth of exports over many years. Today, it is estimated that that exports to countries outside the EU support around 650,000 jobs in Ireland, particularly in such sectors as agri-food, pharma, medical devices, med-tech and financial services.
I am very much looking forward to starting in this exciting and challenging portfolio and to supporting President-elect von der Leyen in her pursuit of a "strong, open and fair trade agenda", through which Europe's role as a global leader can be strengthened."