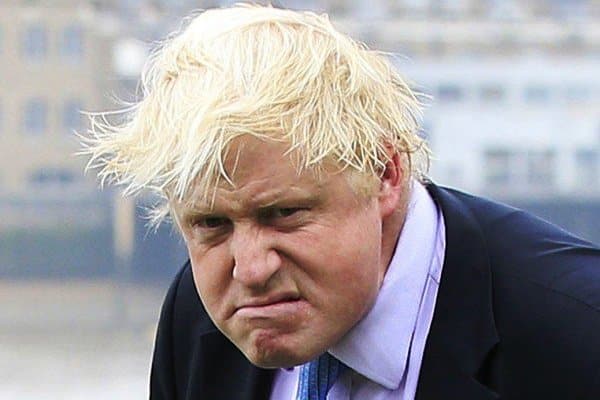 The Conservatives has swept to victory in the 2019 UK General Election, paving the way for Prime Minister Boris Johnson to fulfil his promise to 'get Brexit done.'
The Tories won with a comfortable majority securing a 326th Commons seat – passing the threshold required with more seats still to be declared. Part way through the rout Jeremy Corbyn pledged he would not lead the Labour Party into another election.
In his speech in central London, Mr Johnson said: "We did it – we pulled it off, didn't we?
"We broke the gridlock, we ended the deadlock, we smashed the road block.
"I want to congratulate absolutely everybody involved in securing the biggest Conservative majority since the 1980s.
"Literally – as I look around – literally before many of you were born."
"With this election, I think we've put an end to all those miserable threats of a second referendum."
He added: "I have a message to all those who voted for us yesterday, especially those who voted for us Conservatives, one nation Conservatives for the first time.
"You may only have lent us your vote and you may not think of yourself as a natural Tory.
"And as I think I said 11 years ago to the people of London when I was elected in what was thought of as a Labour city, your hand may have quivered over the ballot paper as before you put your cross in the Conservative box and you may intend to return to Labour next time round.
"And if that is the case, I am humbled that you have put your trust in me and that you have put your trust in us."
Mr Johnson said Brexit will get done by January 31 "no ifs, no buts".
He said: "And I will make it my mission to work night and day, flat out to prove that you were right in voting for me this time, and to earn your support in the future.
Boris Johnson has hailed a political "earthquake" which saw Labour support crumble in its heartlands in the face of a Tory landslide.
With labour taking just 203 seats it makes it the worst result since 1935 for the Labour Party.
The Prime Minister was set to visit the Queen at Buckingham Palace with a comfortable majority after gambling on a snap election and winning big.
By contrast a crestfallen Labour face an abyss after a dire campaign and result.
Their stricken leader Jeremy Corbyn said he would discuss with the party how to ensure there was a "process of reflection" after leading Labour to their worst election defeat in decades.
"I will lead the party during this period to ensure this discussion takes place," he said.
The mood at Mr Johnson's count was much more upbeat as he declared: "It does look as though this One Nation Conservative government has been given a powerful new mandate to get Brexit done."
The Lib Dems are also on the hunt for a new leader after Jo Swinson lost her seat. Big results in Northern Ireland too.
There's now more nationalist MPs than unionist ones for the first time. Sinn Féin won 7 seats, upending the DUP's Nigel Dodds in the process.
Arlene Foster's party held 8 seats while the SDLP won two and the Alliance Party claimed one.
A seismic reshaping of the British parliament, that has significantly shortened the odds on an Irish general election in February or March.