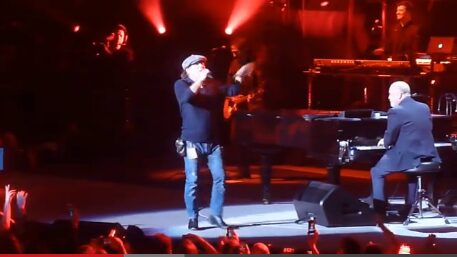 An unlikely pairing but Brian Johnson and Billy Joel have recently performed a duet together. The performance happened during Billy Joel's concert in Madison Square Garden where he is having his monthly residency. Johnson was a surprise guest appearance where Joel announced Johnson to the stage by referring AC/Dc as
"Maybe the best band I ever saw in my life"  we agree!
The pair opened the duet by playing AC/DC's classic "You Shook ME All Night Long"  and the crowd greeted the performance with roars of approval.
AC/DC seem to be having a lot of high profile covers of their music lately with Bruce Springsteen covering some of their songs on his Australian tour. The performances were in honour of Bon Scott on the anniversary of his death 34 years ago.
See the video of Brian Johnson and Billy Joel below, enjoy.