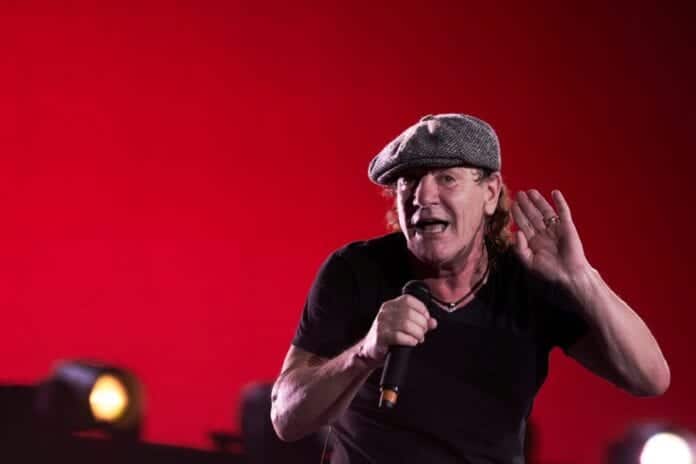 Brian Johnson has revealed how singing on a Hoover advert in 1980 led to him becoming the new AC/DC frontman replacing the late Bon Scott.
In a new clip uploaded to the Brian Johnson TV YouTube channel, the 73-year-old singer reveals the story behind his audition.
In the four-minute clip, Brian describes how he was at home in Newcastle when he got a mysterious call from a German lady asking him to audition for an unnamed band.
"The phone rang, and I picked it up and it was this lady with a German accent," Brian said. "She was going (puts on German accent) 'Iz ziss Brian Johnson?' I said, 'It is. Who is this?'
"And she said, 'Ziss I cannot say. We are wanting you to come to London and to sing with the band to audition.' I said, 'Which band?' She said, 'Ziss I cannot say also.'"
He continued: "I said 'well, I'm not coming down to London. I've already been bitten by the music bug with Geordie.' Three years in Geordie and I came away with not a penny in my pocket. I said, 'I'm not going to do it again.'"
Check out the commercial here:
Pic: Photography Stock Ruiz