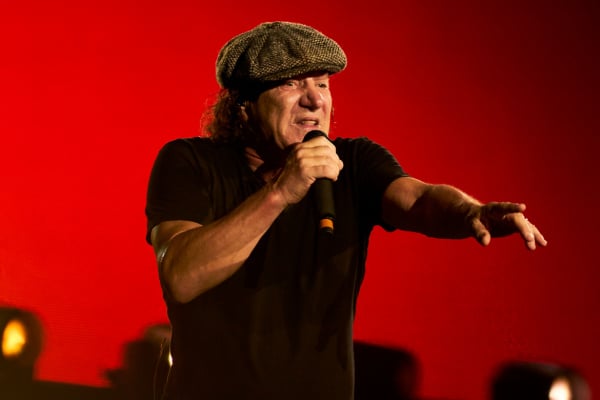 During a recent interview, Brian Johnson refused to say if the rest of the AC/DC band will perform live again.
The frontman has not performed with the band since 2016, where he subsequently departed midway through the tour, amid reports that he was suffering from hearing loss.
He was replaced by Guns N'Roses Axl Rose for the remaining dates of that tour.
While refusing to comment on whether or not he would be returning to the stage with the rest of AC/DC, singer Brian Johnson went on to describe the interview as "tabloidy".
"I cannot answer that"
When asked by interviewer Eddie Trunk if he was to return with the remaining band members of AC/DC, Brian Johnson effectively refused to co-operate.
"Eddie, I cannot answer that. I've been told not to by everybody. It's the official line", Johnson replied.
Johnson was also asked if AC/DC would release another album, which would be their first record since 2020's 'Power Up', the lead singer accused Trunk of being "tabloidy".
"It's gettin' tabloidy here. You're gettin' tabloidy", Johnson told Trunk.
He also added, "If I say one thing, it'll be blown out of all proportion. You just can't afford to talk now. There's too much blabber on the Internet. And I'm not on any kind of Face-thing or social media at all — never have been. It's just gossip". 
"F**k politicians"
This recent snub comes just a matter of weeks after Johnson also spoke about his non-political stance, explaining why he refuses to vote in US elections.
"People go, 'Oh, well. It's your fault then," he says. "I go, 'No, no. It's your f****** fault for voting these cretins in", Johnson said.
"What would happen if both the candidates got zero votes? Revolution, that's what would f****** happen. And we'd get the right people in".