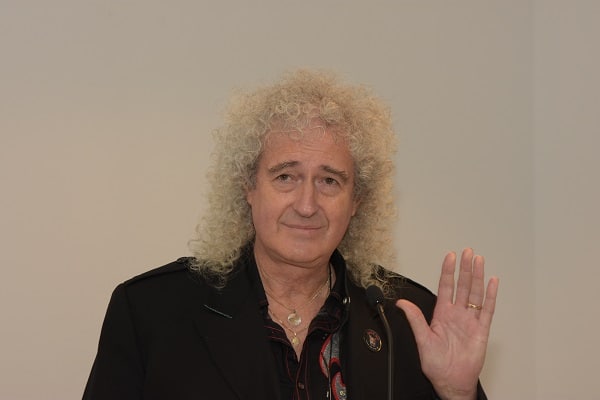 In a new interview, Brian May has had his say on Covid anti-vaxxers and Eric Clapton.
Eric Clapton has been very outspoken about his views on the Covid vaccine. Earlier this month, the singer said that he will not perform at venues where a vaccine is required.
Releasing a statement, the singer said "Following the PM's announcement on Monday the 19th of July 2021, I feel honour bound to make an announcement of my own: I wish to say that I will not perform on any stage where there is a discriminated audience present".
"Unless there is provision made for all people to attend, I reserve the right to cancel the show". More on this report here.
He had also previously collaborated with Northern Ireland's Van Morrison to release an anti-lockdown track called "Stand And Deliver".
Clapton has also said that he began to consume "alternate data" about the pandemic via a group of academics wo were also responsible for Great Barrington Declaration.
"The more I got into that, the more I realised I was distancing myself not only from the government but from the rest of the public too", he said. More on that story here.
"I think they're just fruitcakes"- May on anti-vaxxers
Brian May was speaking to the Independent, where he was asked about his thoughts on Eric Clapton's views along with anti-vaxxers in general like Ian Brown.
"I love Eric Clapton, he's my hero, but he has very different views from me in many ways", May said. "He's a person who thinks it's OK to shoot animals for fun, so we have our disagreements, but I would never stop respecting the man".
Speaking on people who are against the Covid jab, May did not hold back in his views.
"Anti-vax people, I'm sorry, I think they're fruitcakes", he said. "There's plenty of evidence to show that vaccination helps. On the whole they've been very safe".
"There's always going to be some side effect in any drug you take, but to go around saying vaccines are a plot to kill you, I'm sorry, that goes in the fruitcake jar for me".
May has also teased that a sequal to Bohemien Rhapsody could be on the cards.
"We are looking at it. Yeah, we have been looking at ideas", he said.
"It's going to be hard to follow that one as none of us could have predicted how massive that was going to be", he added.
"We put a lot of heart and soul into making it and no one could have predicted (its success) as it was bigger than Gone With The Wind. But yes, we are thinking maybe it could happen, but it would have to be a great script. It's going to take a while to figure that out".
Elsewhere, Brian May said that he has been considering leaving London, after heavy flooding hit his London home, destroying several personal items belonging to him and his wife Anita Dobson.