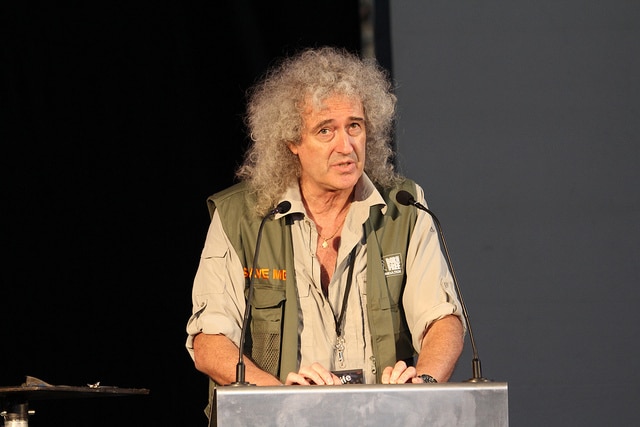 Brian May has announced that he is to cancel his remaining plans for 2016 due to illness.
The Queen guitarist has been battling with a "persistent illness which is destroying my energy and my will." and is to take a break in order for him to focus on his health. While the musician was able to perform during the band's recent dates in Asia with Adam Lambert, he said that the illness is now affecting his performance.
The full statement read:
"We're very sad today to announce the indefinite postponement of our 'candlelight' concert dates this coming December.  This is a decision I've agonized over, but in the end it has become inevitable. I managed to complete the recent Queen and Adam Lambert dates in Asia but I have been increasingly battling with a persistent illness which is destroying my energy and my will.  I am now at the point where I don't feel confident to perform the scheduled shows to the standard we all expect. I've been strongly advised to rest and heal, rather than go out and risk 'falling down on the job' out there, which would be a real tragedy. I'm convinced it's much better taking the step to cancel the dates now, refunding the fans for the ticket sales, and giving all our team a chance to re-plan their time in December.   
Sincere apologies to all. 
Bri"
May followed up the announcement with another post in which he thanked fans for their support and said that he would be stepping away from the media while he recovers.
Photo Cred: Mark Kent