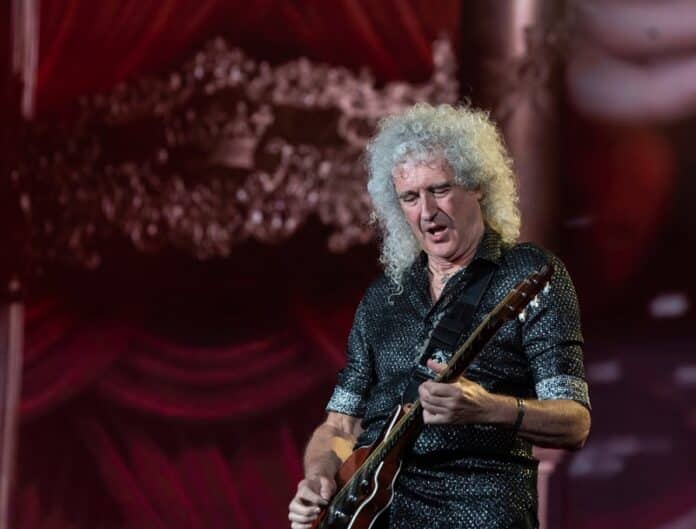 Brian May has released a new fragrance that smells like badgers to help raise funds to protect wildlife called 'Save Me'.
'Save Me' was Queen song that was released in 1980. The new scent is a collaboration between the Queen guitarist and Sergio Momo, the founder of Italian luxury brand Xerjoff.
According to Billboard, the new cologne smells like sandalwood and badger, which is one of May's favourite animals.
Brian May took to Instagram to reveal the news. May wrote "SCENT FROM HEAVEN !!! Wild Animal Rescue never smelled so good ! Join Sergio Momo's launch today ! This amazing man is doing something wonderful for animal welfare. Link in my Bio ! Bri."
May and Momo have autographed some 50 ml bottles and they are on sale for €410 while regular bottles will cost you €197.
Brian May has been a long time animal activist. In an interview with NME, he called on people to go vegan. "If you want to get deep into it, I think we should be looking again at whether we should be eating animals."
"That's a central issue here, this pandemic seemed to come from people eating animals and it's becoming more well known that eating animals is not the greatest thing for our health."
He added "To go vegan was just a decision, and I haven't been preachy about it, but now we've seen more of the effects of how eating animals has brought us to our knees as a species, I think it's time to re-examine our world in a way that doesn't abuse other species."
"Whether we will see that happen, I don't know, but I think I will start to be a bit more preachy about veganism because to me it is the way forward, in so many ways."
May is the co-founder of the 'Save Me Trust'. According to their website, the aim of the trust is to give animals a voice.
"The Save Me Trust exists to protect the welfare and dignity of wild animals."
"Save Me was founded by Dr. Brian May and Anne Brummer to work on the issues affecting wildlife today."
"Climate change, increasing human population, destruction of habitats and pollution are the most significant factors causing the rapid decline of the creatures with whom we share our Planet."
"By working together and changing our behaviours, we can achieve sustainable change that supports wildlife, business and the environment, and offers every inhabitant of Planet Earth a better future."
Last year, Brian May revealed that he felt that Queen's performance at Live Aid was only "ok" at the time. You can check out Radio Nova's report on it here.