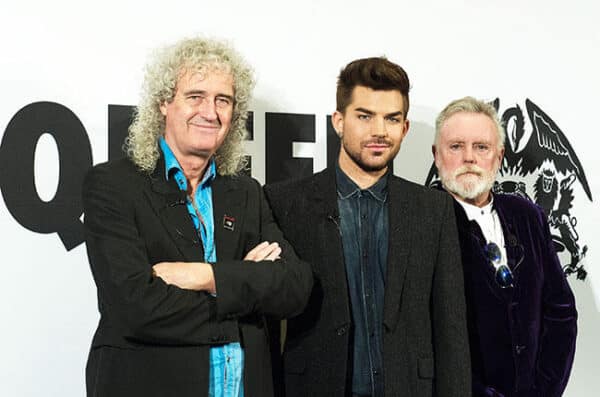 Brian May and Roger Taylor have admitted that they both came very close to quitting Queen for other projects, before Freddie Mercury came along that is!
Brian May revealed that he came close to joining rock group Sparks, while Roger Taylor came close to being snapped up by Genesis. Regardless of this or any other projects, the pair returned to what they called "The Mothership".
Speaking to Classic Rock, Brian May said that Sparks made an offer for his services.
"Sparks approached me," May said.
Adding, "It was after they had their major hit, 'This Town Ain't Big Enough for the Both of Us,' and we'd just had 'Killer Queen' out. The two brothers  came round my flat. They said, 'Look, Brian, Queen isn't going anywhere … you're not going to have any more hits, but we're going to conquer the world.' And I went, Thanks, but no thanks. I think I'm fine".
"I didn't really get the music" – Taylor 
Meanwhile, Roger Taylor had a brief discussion with Genesis.
Asked if Genesis tried to "poach" him during Queen's early years, Taylor said, "Well, they invited me to the studio to listen to them, then we went to the pub. They didn't say, 'Do you want to join the group?' But I get the impression that's what they wanted, because their drummer had left".
The drummer felt that his taste in music differed from Genesis.
"They're all lovely people" Taylor remarked, "But I didn't really get the music, to be honest. It was a bit too prog for me. I had a wonderful offer from Mick Ronson and Ian Hunter actually. It was going to be called Hunter Ronson Taylor. I think that would have been good".
"Anything and nothing"
The pair also admitted that they were usually the main cause of most of the disagreements that took place between the band members over the years, with frontman Freddie Mercury playing the role of "peacemaker".
When asked what would start these rows, May said "Anything and nothing, a note, a tempo, a cup of coffee, a window".
Brian May also agreed with Roger Taylor's comment about Mercury's role as "peacemaker" in such arguements.
"We needed someone who would be the diplomat", May said.
"And, strangely enough, Freddie was that guy. Everybody thinks that Freddie was that flyaway guy, but he was very pragmatic. If he saw a situation that was arising between me and Roger, he would manage to find a way through, a compromise. One of Freddie's great catchphrases was, 'We don't compromise.' But within the band we did. And that's why we survived".
Earlier this month, Brian May also expressed his regret over losing a cassette tape that Freddie Mercury had made for him. More here.