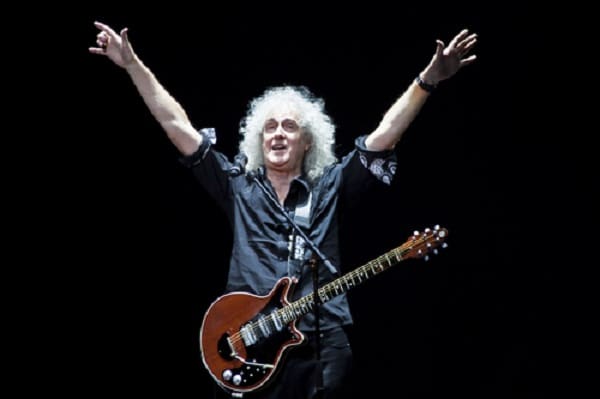 Brian May has said that a sequel to Bohemian Rhapsody is unlikely, unless a strong idea emerges.
Released in 2018, Bohemian Rhapsody explored the late Freddie Mercury's journey from childhood, to joining Queen and his subsequent solo career.
It was also revealed that Queen are still making £100,000 a day from the film.
Hope of a sequel had also emerged recently when Brian May said via Instagram that the film's team were "looking" at a possible sequel.
"We have been looking at ideas", May said. "It's going to be hard to follow that one as none of us could have predicted how massive that was going to be".
"We don't see the path towards doing that"
However, May has now said that a sequel for Bohemian Rhapsody may not be on the horizon.
"We have talked about it and at the moment, we don't see the path towards doing that and unless it jumps out and knocks us over then we won't do it", he revealed.
May also made similar comments last year, saying that both he and the film team "don't really think there's another movie there".
"Basically we think not, at the moment. Things could change, I suppose, but I think it would be difficult. I don't think that would be an uplifting thing to do. I'm not saying it's impossible because there is a great story there, but we don't feel that's the story we want to tell at the moment", May had said.
"Fruitcakes" anti-vaxxers
In a separate interview, Brian May also took aim at ani-vaxxers, branding them "fruitcakes".
May was also critical of Eric Clapton's views on the vaccine.
"I love Eric Clapton, he's my hero, but he has very different views from me in many ways", May said. "He's a person who thinks it's OK to shoot animals for fun, so we have our disagreements, but I would never stop respecting the man", May had said.
While he added, "Anti-vax people, I'm sorry, I think they're fruitcakes". "There's plenty of evidence to show that vaccination helps. On the whole they've been very safe".
More on this here.