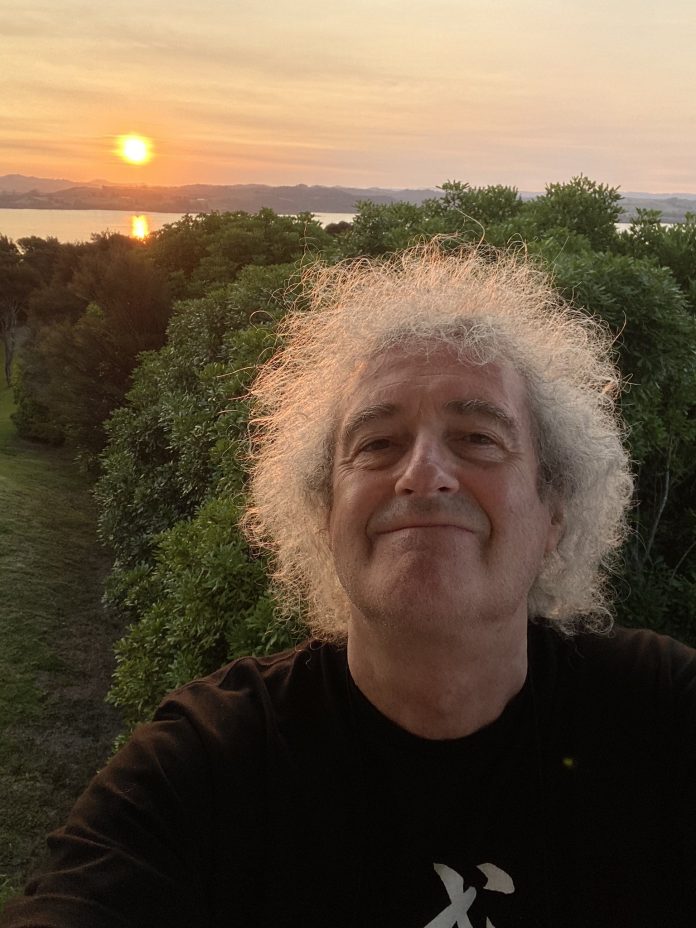 Queen guitarist Brian May has revealed that he suffered a 'small heart attack' after a recent gardening accident.
May was hospitalised earlier this month and revealed that doctors found him to be "very near death" after discovering three blocked arteries, which caused a pain in his chest that lasted 40 minutes.
Discussing the incident on his Instagram last night, May told his followers that he was in so much pain it felt like "someone was putting a screwdriver in my back the whole time."
He wrote:
My medical adventures !
Hmm … Sheer Heart Attack eh ? Well, I think I always worried a little bit about that album title. I wondered if it might upset some people who had actually had heart attacks. I'm actually quite relieved now that I'm in that club – and I don't find it upsetting at all ! Take. care folks. And … why did those discs in my spine get so squished? Well I think 50 years of running around with a guitar strap over my left shoulder holding a heavy guitar might have something to do with it ! But it probably WAS all worth it ! Bri
Pic Crd: Brian May Twitter