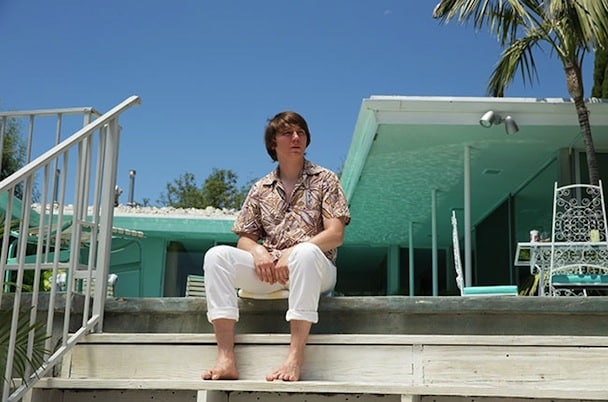 A new feature film about The Beach Boys' frontman Brian Wilson is being screened at this year's South By SouthWest film festival.
SXSW is an annual music, film, and interactive conference and festival held in Austin, Texas.
It's the biggest music showcase in the world, featuring the hottest up and coming acts, as well as the most respected and well-known artists in music.
The biopic titled 'Love & Mercy', chronicles Wilson's dark years spent under the care of therapist Eugene Landy.
The film stars Paul Dano (Little Miss Sunshine, There Will Be Blood) as Wilson. The movie follows his rise with The Beach Boys, their seminal album Pet Sounds, the volatile Smile recording sessions and his reemergence in the Eighties with his medical malpractice lawsuit against his therapist.
Landy was a controversial American psychologist and therapist best known for his unconventional treatments. He treated Wilson during his reclusive and paranoid stage during the Seventies and Eighties.
The singer suffered a nervous breakdown, stemming from a difficult relationship with his father and the consumption of various drugs such as LSD and heroin.
Also starring in 'Love & Mercy' is Elizabeth Banks (The Hunger Games, 40 Year Old Virgin), John Cusack (High Fidelity, Being John Malkovich) and Paul Giamatti (Sideways, 12 Years A Slave).
Talking to The Blot magazine about the film, Giamatti said: "It's mostly about Brian Wilson's nervous breakdown. It falls into two halves with two different actors. First it's Paul Dano, and John Cusack is the older one. I play Dr. Landy, the crazy psychotherapist. It's a great character. Brian Wilson had a severe freakout and his family got in touch with a psychotherapistout in L.A. named Eugene Landy who took over. That's where most of the story comes from, because the doctor was basically insane. He made Brian play in a sandbox, I mean crazy stuff."
Watch the trailer for 'Love And Mercy' below.