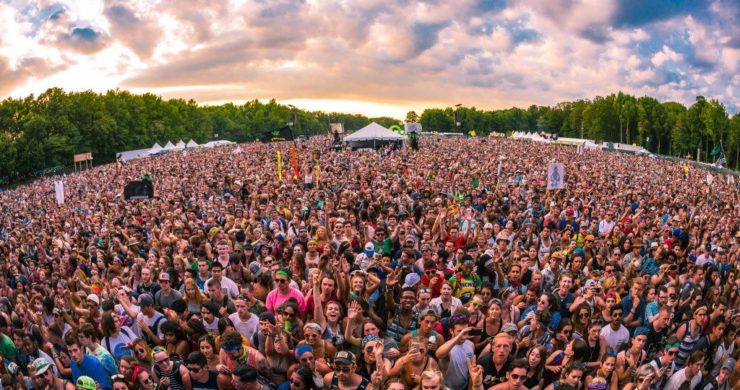 Britain's dirtiest festivals have been revealed, and the information gathered doesn't leave much to the imagination!
A survey conducted by SpaSeekers has presented some interesting findings regarding hygiene habits at festivals – including whether festival goers shower, change their underwear, or brush their teeth.
In booking tickets to an upcoming festival, you should anticipate that it probably won't be the cleanest of experiences. Maintaining good hygiene for a lot of festival-goers proves to be a challenging task in itself, inevitably resulting in people prioritising the acts that are playing as opposed to smelling minty fresh. But of course, that goes with the territory when attending festivals, so if you don't see yourself as much of a camper, we wouldn't be recommending these festivals below!
The results are in – here's the ranking of the UK's dirtiest festivals:
Download Festival
Creamfields
Reading and Leeds Festival
V Festival (now RiZe)
BBC Big Weekend
Wireless Festival
Isle of Wight Festival
Parklife
Bestival
Latitude
As highlighted above, Download Festival, an annual music event held in Leicestershire, proved to be the grimiest of all. The report revealed that 40% of attendees did not shower over the course of the weekend, and 1 in 10 festival goers admitted to not brushing their teeth. Reading and Leeds Festival, which ranked at number three, was noted as the worst festival for not showering, with 42% of attendees stating that they didn't have a wash throughout the duration of the weekend. 13% of Creamfields attendees confessed to wearing the same pair of dirty underwear throughout the duration of the festival, furthering the notion that festivals prove to a fairly dirty experience.
Despite Bestival maintaining a decent level of cleanliness, results have shown that it's attendees prove to be the most sleep-deprived of all. The report illustrates that the average festival-goer receives an average of 3 hours sleep per night. However, one could assume that the greatest aspect of festivals is staying out until all hours, and ending the night with a much deserved kebab?
No reports have been conducted on hygiene practises in Irish festivals so far, but it is assumed that the results would be similar.
Eughhhhhh!