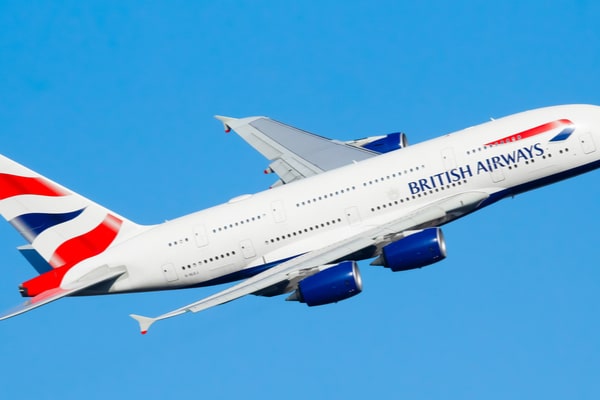 Passengers flying from the UK can now administer their own COVID test before returning from their holiday, getting results in 20 minutes. British Airways announced today that customers can order discounted global antigen tests, at an exclusive price of £33.
The kits are said to be ultra-convenient and can be ordered to any UK address and is designed to be portable. British Airways customers can take the kits with them abroad and take it within the required 72 hours before their return to the UK.
Holiday travel is currently banned in the UK but British Airways are optimistic that trips abroad will return by the end of May. The government is currently discussing as to whether the current ban can be lifter, with a decision due by April 12th.
British Airways is currently the only airline offering this quick-test scheme, with others likely to follow suit if the scheme proves a success. The current UK travel restrictions require passengers to have a negative coronavirus test before arriving into the island.
The rapid-testing kits are produced by Qured, a government-approved COVID-19 testing provider, and can be ordered to any UK address. Qured CEO, Alex Templeton said the company's accessible rapid testing service "takes the hassle out of finding a test abroad".
According to British Airways, passengers will be assisted via video call by a professional health adviser who will advise how to swab the throat and nose properly. Results are then given to the passenger within 20 minutes, who can then download a Fit to Fly certificate to declare a negative result.
"As we look forward and prepare for a safe return to travel, we remain focused on finding and offering the most convenient and affordable testing options for our customers," said Sean Doyle, CEO of British Airways. "Our teams were pleased to discover Qured, a unique new option which removes uncertainty and unnecessary expense for customers who may be concerned about sourcing a pre-departure test while away from home."
Currently, British travellers must have at least three negative COVID tests when returning to the UK, with one taken before arrival, and two taken during the mandatory 10-day quarantine period. Two tests will cost £210 and must be taken on day two and day eight of the quarantine period.
Domestic holidays are set to resume from April 12th, albeit with some travel restrictions still in place. However, an official date for foreign holidays is yet to be given, before the government's Global Taskforce come to their decision on April 12th, which is not expected to be any earlier than June 21st.