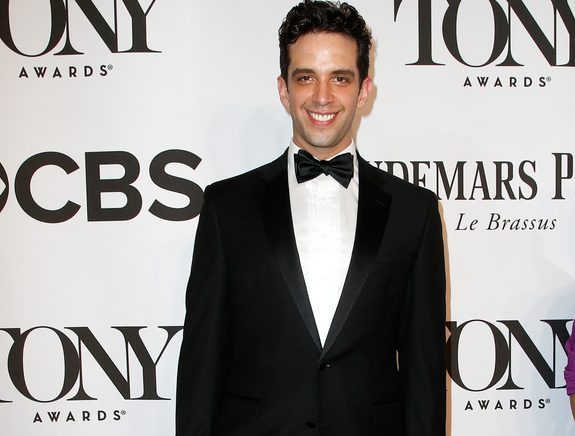 The Tony award-nominated Broadway actor Nick Cordero has sadly passed away at the age of 41 from severe medical complications after contracting coronavirus.
Cordero had spent more than three months in hospital and suffered a series of health setbacks from the virus.
He was placed on a ventilator and had to have his right leg amputated.
In an emotional Instagram post yesterday, Cordero's wife Amanda Kloots wrote: "God has another angel in heaven now.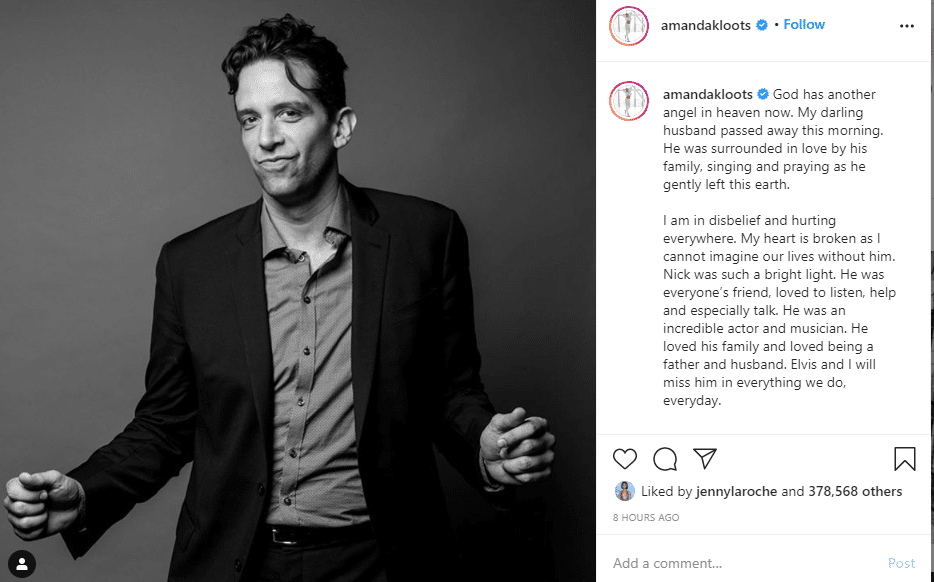 Paying tribute to Cordero, close friend Zach Braff said: "I can honestly tell you I have never met a kinder human being. Don't believe that covid only claims the elderly and infirm."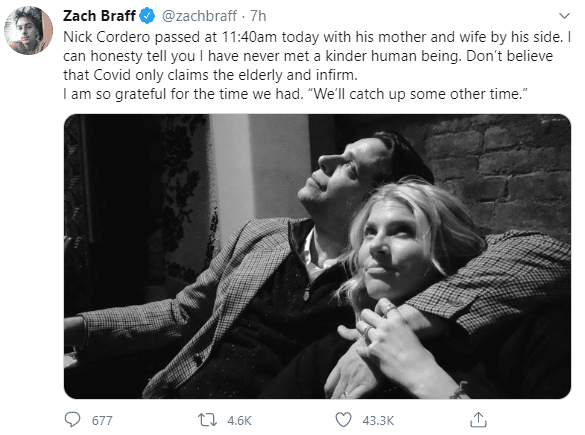 Cordero played Jessie Mueller's estranged husband Earl in the Broadway production of Waitress in 2016 and also appeared in Blue Bloods and Law & Order:Special Victims Unit.
Pic Debby Wong