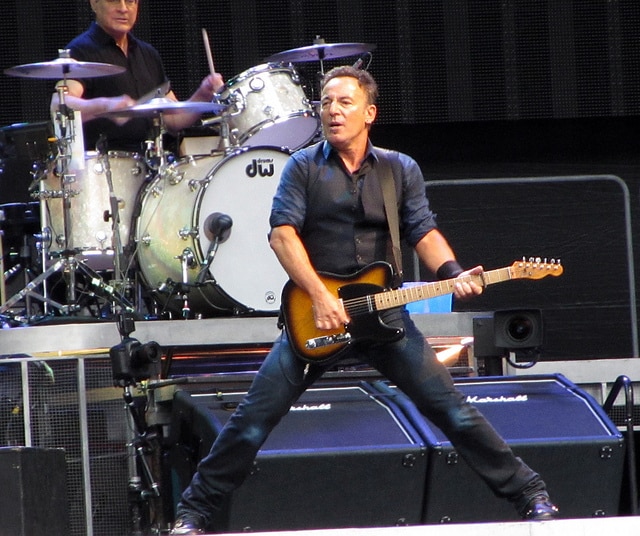 Bruce Springsteen has now announced a second date at Croke park to accommodate those fans who missed out on tickets for the first gig.
It was announced earlier today that Bruce Springsteen and the E Street Band have added a second date in Croke Park. 82,000 tickets for the New Jersey singer's initial date on Friday the 27th of May went on sale at 9am this morning.
It has now been confirmed that he will play a further date two days later on May 29th. People buying tickets for the first gig from Ticketmaster were said to have had to wait in long queues for tickets. There were also long wait times for fans who bought the tickets online who had to wait to see if their purchase was confirmed.
The first date originally clashed with two Leinster football finals which were on the same weekend, but eventually they rescheduled the games.
Bruce Springsteen's last visit was back in 2013 when he played in Cork, Limerick, Belfast and Kilkenny. Tickets for the second gig go on sale today but Aiken recently announced that both shows have been sold out, lets hope you all got your tickets.
Photo Credit: Bob the Lomond