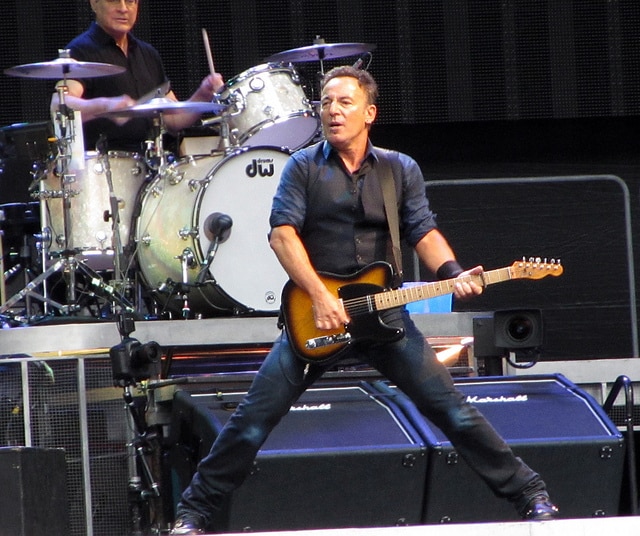 In what is always an embarrassing moment for a musician, Bruce Springsteen called out the wrong city during his gig on Tuesday night.
While playing a gig at the Quicken Loans Arena in Cleveland, Ohio he shouted out Pittsburgh by mistake. Bruce Springsteen said "Party noises Pittsburgh!" before quickly adding "And Cleveland, too!".
It could have been the presence of Pittsburgh musician Joe Gruschecky — leader of The Houserockers — who caused the slip-up. Longtime Springsteen fans know of the musical friendship between the two artists down through the years.
Speaking about the incident, Terrie Carr, of New Jersey's 105.5 WDHA said "I have seen this happen frequently and I completely believe it to be a touring moment… especially on long tours, tours that dates are rescheduled or that are geographically piled on top of one another."
"I have heard tons of bands call New Jersey New York, including The Rolling Stones. Guns N' Roses called New Jersey 'Philly', and a few Boston references as well, " she said.
All was forgiven however, as later in the gig Bruce Springsteen did some crowdsurfing and took a selfie with the crowd. You can listen to the audio of Springsteen's little slip up down below.
Photo Credit: Bob the Lomond