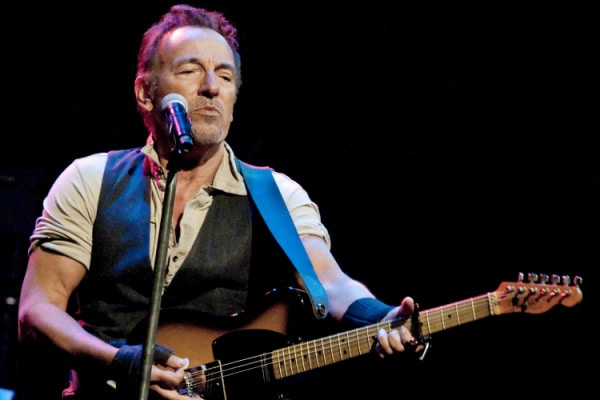 Bruce Springsteen has revealed that he played his guitar for his dying friend Clarence Clemons in hospital for one last time.
Clemons who was a major player in Springsteen's E Street Band, died from complications brought on after suffering a stroke in 2011. He was 69 years old.
Thanks to Clemons, Bruce Springsteen was able to personify his tales of romance, youth, and lovable, yet complex characters.
His place in Springsteen's E Street band was taken by a full horn section, which included Clemons' nephew Jake, a section which also features on the singer's forthcoming album, 'Only The Strong Survive'.
Shortly before Clemons passed away, Springsteen paid his pal a close visit for one last time, before playing him a song on his guitar. You can also check out footage of this special performance below.
"squeeze your hand"
Bruce Springsteen revealed this news to the Howard Stern Show on a recent episode.
"I had a feeling he could hear me because he could squeeze your hand", he said.
"When I first went to see him, there was some response to your voice and being in the room. I knew that he was gonna die. I just brought the guitar in, and I strummed this song called Land of Hope and Dreams".
Explaining his choice of song, Springsteen added that "it's about passing over to the other side, you know? It's about life and death".
"It was one of the last songs that Clarence and I worked on a sax solo together on", Springsteen explained. "That was it, you know? There wasn't anything else to say".
'Nightshift'– Bruce Springsteen
Arriving on November 11, Springsteen's album also features the cover 'Nightshift'.
Check out the cover along with Nova's report here.