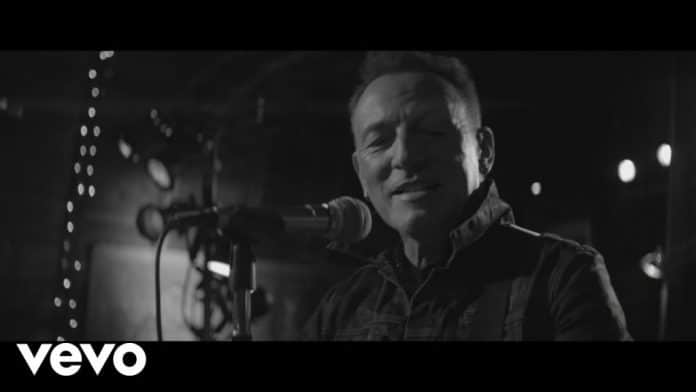 Bruce Springsteen has released a new song "Tucson Train" , along with a video by the Grammy and Emmy Award-winning director Thom Zimny.
"Tucson Train" is the third track released in advance of "Western Stars," following "Hello Sunshine" — called "Gorgeous…bold…vivid" by Pitchfork and the "lush…emotional ode" (Billboard) "There Goes My Miracle."
The black-and-white video for "Tucson Train" features wife Patti Scialfa along with many of the musicians who appear on his new album
Zimny is a longtime chronicler of Springsteen's career whose recent film credits include the "Springsteen on Broadway" Netflix special and "The Ties That Bind" documentary on the making of "The River" album.
Stream the song here.
Columbia Records will release "Western Stars," Springsteen's 19th studio album, on June 14th. The first new studio album from Springsteen in five years, "Western Stars" draws inspiration in part from the Southern California pop records of the late '60s and early '70s. Ron Aniello produced "Western Stars" with Springsteen, and the album was mixed by Tom Elmhirst.