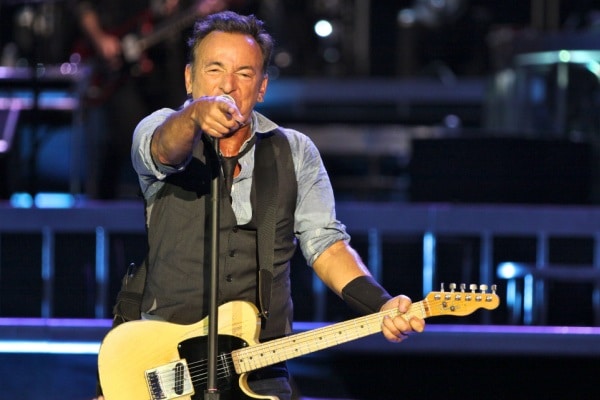 Would you like to listen to the article instead of reading it?
Bruce Springsteen is working on a follow up to his R'n'B and Soul covers album 'Only The Strong Survive' which he released last year.
These were the words of original E Street Band keyboardist David Sancious, who also claimed that 'The Boss' will be touring next year.
Springsteen released this covers album last November, including his version of the Commondores track 'Nightshift'.
The track was release as a tribute to singers Marvin Gaye and Jackie Wilson. More on that here.
"just worked on Bruce's sequel"
And now, it would appear that Springsteen is to release a follow up to this covers album, according to Sancious.
"I've just worked on Bruce's sequel to Only The Strong Survive. He's got 18 more covers of Motown and classic R&B", Sancious said recently. "And next year, I should be touring the album with Bruce".
Elsewhere, Sancious also revealed where The E Street Band got its name.
He explained that that Springsteen picked the name from the Belmar road in New Jersey, where Sancious' mother lived and where the group regularly rehearsed.
"I'm still touched by the E Street Band name", Sancious added.
"We were driving, thinking up band names, when we turned the corner onto my street, and Bruce saw the street sign, and kept repeating it. At the next rehearsal, he confirmed it. He said I was a very important part of the band and we need a name, and it sounded good".
David Sancious co founded the band when he was a teenager alongside Springsteen, before leaving to pursue a solo career in 1974.
He did return to work with Springsteen on the band's albums 'Human Touch' in 1992 and 'Western Stars' in 2019.
Back in May, Springsteen performed in Dublin's RDS as part of his World Tour alongside the E Street Band.
During his time on Irish shores, Springsteen made the most of it, from treating fans to a surprise performance at a Kildare pub, to visiting the Book of Kells and Trinity Library. More on this here.