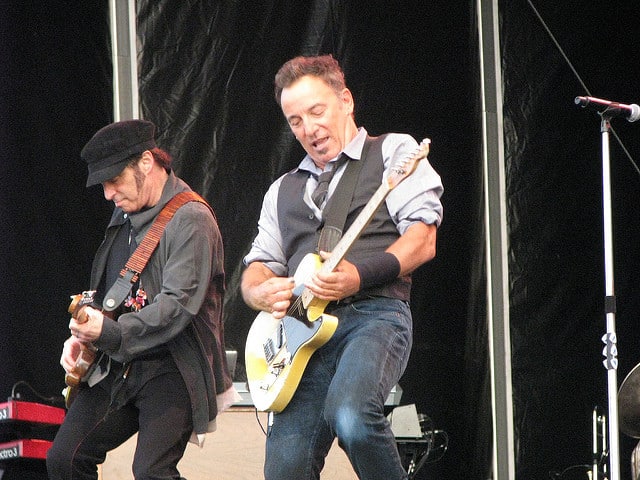 Bruce Springsteen has revealed that he wrote a song for the Harry Potter film franchise, but it was not used.
The Boss explained how he offered the song, 'I'll Stand By You Always" to the Harry Potter producers, before it was turned down. However, the song could still be used, with Springsteen suggesting it for a "children's movie of some sort because it was a pretty lovely song".
Springsteen spoke to BBC Radio 2 about the song, explaining "It was pretty good," adding, "It was a song that I wrote for my eldest son, it was a big ballad that was very uncharacteristic of something I'd sing myself. But it was something that I thought would have fit lovely."
The song, which was reportedly written about Springsteen's experience of reading the Harry Potter books to his son, was offered to the first Harry Potter director Chris Columbus according to BruceBaseWiki, however it was turned down due to a contractual clause made by JK Rolling which banned commercial music in the films.
Meanwhile, the musician also spoke to Channel 4 about his thoughts on Donald Trump,"He's going to lose. And he knows that. He knows he's going to lose. And he's such a flagrant, toxic narcissist that he wants to take down the entire democratic system with him if he goes. If he could reflect on these things, maybe he'd have—but he's such an unreflective person. And he doesn't—he simply has no sense of decency and no sense of responsibility about him. "
Photo Cred: Terry Smith