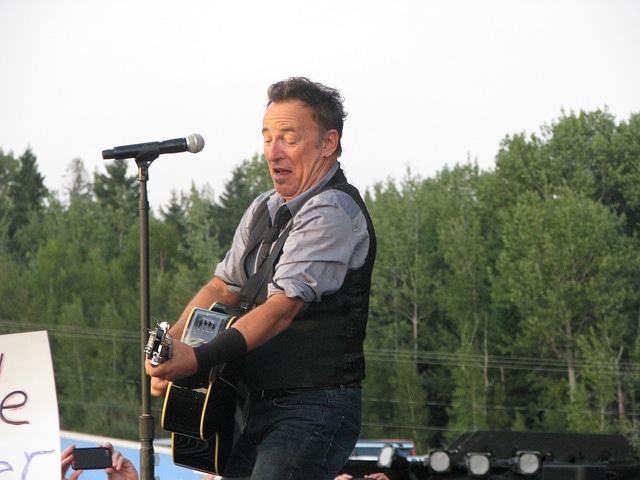 Bruce Springsteen is said to have played a secret gig at the White House last week, for Barack Obama's staff to award them for all their hard work over the past eight years.
A fan who watched his performance wrote on backstreet that there was about 200 people present as well as Barack and Michelle Obama.
The intimate performance comes two months after he was awarded the Presidential Medal of Freedom.
The singer was joined on stage by Patti Scialfa to perform the song 'Tougher Than The Rest' which he dedicated to the president thanking him for his time in the White House.
He then went on to perform a 15- song set which included songs such as 'Long Walk Home' and 'The Wish'.
The gig ended with Obama thanking Bruce "He's been with us for some time now, performing his craft to show his support".
Photo Cred: Eye-Fi