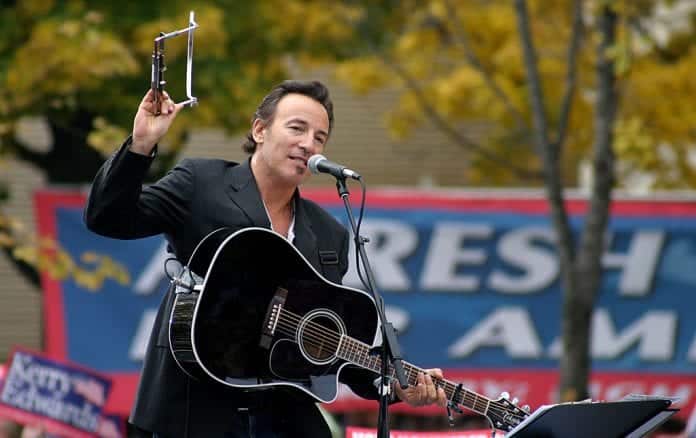 Bruce Springsteen Shocks Fans With Broadway Residency Annoucement on his website yesterday – officially confirming that he will take to the Broadway stage in October. 
In a statement, Springsteen said that he wants the shows to be "as personal and intimate as possible."
"I chose Broadway for this project because it has the beautiful old theatres, which seemed like the right setting for what I have in mind," he said. "In fact, with one or two exceptions, the 960 seats of the Walter Kerr Theatre is probably the smallest venue I've played in the last 40 years."
'Springsteen on Broadway' will run five nights a week, from Tuesday to Saturday, as the New York Times reports. The official opening will take place on October 12, while preview performances will begin on October 3rd. The residency will end on November 26th.
The show will feature the Boss' music as well as excerpts from his autobiography 'Born To Run' and other spoken word parts. "My show is just me, the guitar, the piano, the words and the music," he said. "Some of the show is spoken, some of it is sung. It loosely follows the arc of my life and my work."
Photo Credit: Bridget Maniaci
*Written by Hannah Murphy