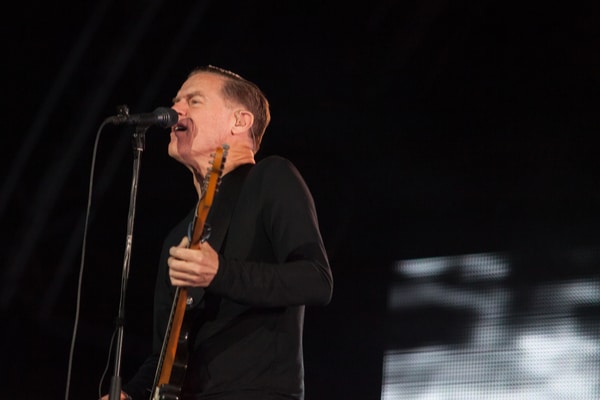 Bryan Adams has rescheduled his outdoor UK shows to the Summer of 2022.
Last December, the rocker had announced a series of gigs including a show at the Eden Sessions programme in Cornwall, which was due to go ahead in June 2021.
But now, the Summer of 69 singer has pushed back the majority of his gigs until June 2022. A series of indoor shows in Aberdeen and Hull, along with his residency at London's Albert Hall had previously been rescheduled to May 2022.
Shows that were originally scheduled for Exeter Powerdham Arena, Bristol City Centre and Canterbury Spitfire Showground have also been cancelled.
The new dates are as follows:
MAY 2022
9th – London, Royal Albert Hall
10th – London, Royal Albert Hall
11th – London, Royal Albert Hall
22nd – Aberdeen, P&J Live
25th – Hull, Bonus Arena
JUNE 2022
29th – Cornwall, Eden Sessions
JULY 2021
1st – Scarborough, Open Air Theatre
2nd – Widnes, DCBL Halton Stadium
3rd – Telford, QEII Arena
9th – Oxfordshire, Great Tew Park
10th – Leeds, Harewood House
11th – Cardiff, Castle
Last August, Bryan Adams had to postpone a test event where he was due to play infront of 12,000 people in Germany, due to the spike in Covid-19 cases in the country.
This event was part of the "Give Live A Chance" gig in Düsseldorf's Merkur Spiel-Arena. It would have been the biggest event to have taken place in the country, since the pandemic began. It has been postponed until "late Autumn".
The arena released a statement at the time in question. "Despite a comprehensive health, hygiene, and safety program, organizers felt compelled to cancel the event in view of the increasing number of infections and subsequent capacity restrictions that were imposed on the event". 
More on that here.
Bryan Adams Apology
Last May, Bryan Adams issued an apology for comments he made regarding the pandemic which drew accusations of racism.
Adams had orginally posted on social media,  "Tonight was supposed to be the beginning of a tenancy of gigs at the @royalalberthall, but thanks to some f*****g bat eating, wet market animal selling, virus making greedy b******s, the whole world is now on hold, not to mention the thousands that have suffered or died from this virus". 
Later Bryan Adams apologised for his remarks.
 "Apologies to any and all that took offence to my posting yesterday", the singer wrote. "No excuse, I just wanted to have a rant about the horrible animal cruelty in these wet-markets being the possible source of the virus, and promote veganism". 
More on that here.